RAS Student Network
The N8 universities are developing a Student Network in Robotics and Automomous Systems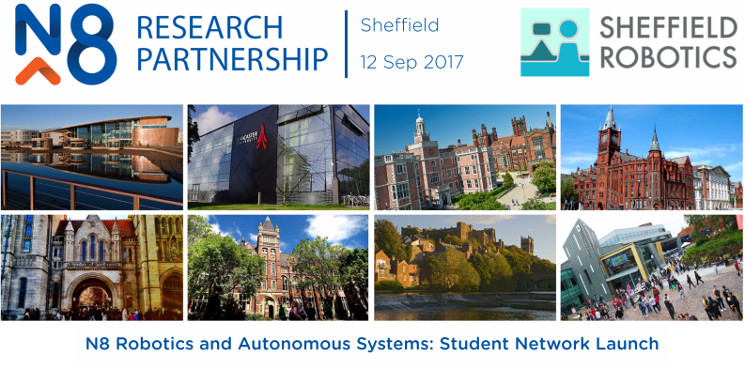 Student Network Launch
N8 Robotics and Autonomous Systems community is launching the RAS Student Network with an event in Sheffield on 12th September 2017.
The event will invite PhD students from across the N8 universities to present their work, meet students from other universities in the region, and identify new and exciting opportunities for collaboration.  With a strong line-up of invited speakers, there will also be oral presentations from students on the Pecha Kucha 20×20 format.
To find out more about the event please click here.