Over the last few weeks, three substantive events have been held that address what the Northern powerhouse is, and what it could become.
IPPR North and RTPI launched their blueprint for a Great North Plan at a recent event in Leeds. This blueprint outlines what might be required to pull together a coherent strategy for Northern growth. They conclude that a detailed plan would need to develop a Northern vision, transport strategy, economic strategy, and consider natural assets, demographics, and place.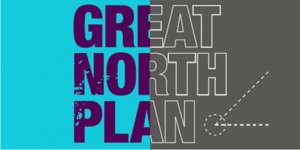 One of these key aspects – economic strategy for the North – was addressed in greater detail at a subsequent event in Liverpool, where Transport for the North unveiled their Northern Independent Economic Review. Undertaken by SQW, this review identified areas of Northern economic strength and potential. They concluded that four prime capabilities should be focussed upon  – Health Innovation, Digital, Advanced Manufacturing, and Energy – along with supporting capabilities including as Higher Education. It was claimed that growth potential through a focus on these pan-Northern economic primes could generate 850,000 additional jobs in the North by 2050.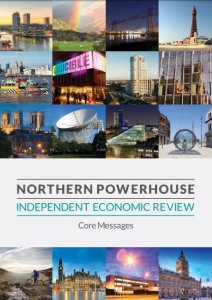 ResPublica have also weighed in to the debate, launching a Northern Manifesto at their recent Finding True North event. In this manifesto, Respublica have called for concerted region-wide action on welfare, employment, skills, health, energy, housing infrastructure, culture, and innovation.
All of these recent reports identify great potential in the North, and some key gaps in terms of leadership coordination, and regional powers, to translate that potential into reality. The lack of any 'governance' body at a regional level may make it difficult to agree priorities and to implement region-wide policies. Whether city mayors can in future work together to implement such regional strategies, or whether a 'Northern Council' model as proposed by ResPublica is realistic, may take some time to understand. The current national political upheaval makes it very important for the North to speak a consistent message to ensure it remains a priority for the government.
Each of these reports highlights the importance of skills, and innovation, to transform the current economy of the North into a more resilient, sustainable and internationally prominent future. In N8, we support a central role for universities, working with LEPs, city leaders, and other regional and national stakeholders, to create an environment that supports and underpins the innovation that will be needed for a great Northern future.