Regional Partners
As an organisation founded on a not-for-profit basis to deliver innovative collaborations, and thereby to drive economic growth, N8 will work in partnerships across the North of England, and beyond, with other key players whose goals align to ours.
Currently, these N8 partners include:
Northern Powerhouse Partnership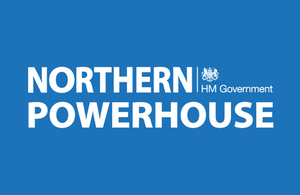 N8 is working with the Government as a member of the Northern Powerhouse Partnership. This programme, also involving a range of major Northern businesses, will focus on four key priorities: connectivity and transport; skills, science and innovation; quality of life and culture; and devolution.
Northern Powerhouse Minister Andrew Percy said:
"We are determined to create an economy that works for everyone, which is why we're backing the Northern Powerhouse with the investment and powers it needs to unleash its huge untapped potential. Northern businesses signed up to our new partner programme can be a catalyst for economic growth, not just in the North but throughout the country."
Bionow

Bionow supports business growth, competitiveness and innovation within the biomedical and life science sectors across Northern England.
Bionow provides member services that add value and cost-efficiency to scientific, clinical and business operations within early stage and growth-oriented firms – including dedicated business support programmes, shared procurement schemes, insurance benefits, recruitment and training services, local and national events and access to a vibrant business network.
As a community of biomedical companies there is long term strategic advantage in working together.
Driving collaboration to make public research infrastructure more accessible to business
Promoting the North of England biomedical sector as a preferred location in which to locate, establish and grow biomedical businesses
Creating an environment which de-risks the investment required to deliver world-leading commercial and clinical gains
Northern Health Science Alliance

The Northern Health Science Alliance is a partnership of the N8 universities and the NHS Hospital Trusts in the North of England.
The NHSA is focused on developing the life science and healthcare capability across the region by linking eight universities and eight NHS Teaching Trusts with the newly formed Academic Health Science Networks (AHSNs).  By acting as a single portal the NHSA can bring together academics and clinical researcher, health science innovation and commercialisation and technology transfer activities to promote health and wealth across the region, nationally. and internationally.
IBioIC

The Industrial Biotechnology Innovation Centre was launched in 2014 to promote links between education and industry.  Providing specialist knowledge of the Industrial Biotechnology (IB) sector IBioIC aims to stimulate the growth and success of the IB industry in Scotland.
N8 Research Partnership is working with IBioIC to deliver Collaborative Training Partnerships between business and academics across Scotland and the North of England.  For further information, see
here
.