Achieving a Sustainable Food System
Held in York, this Industry Innovation Forum event focused on Achieving a Sustainable Food System.
The two day event was attended by over 30 invited business representatives, together with Pro Vice Chancellors and leading academic experts from the N8 Universities, who are all renowned experts in their fields. Also in attendance were lead technologists from Innovate UK, and research councils.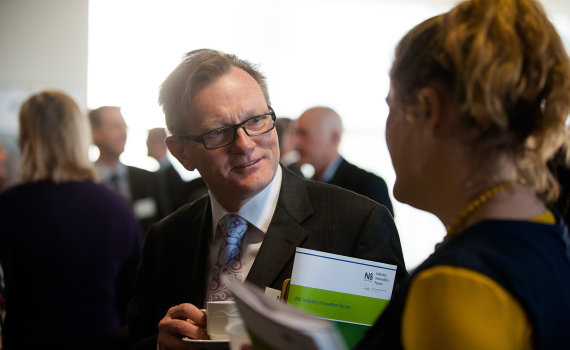 Food Security and Technology is one of the key collective research strengths of the N8 Universities, and this event aimed to drive new innovations in this field, as well as supporting businesses in accelerating commercialisation and unlocking new opportunities in this global market sector, and enabling the sharing of current practice and interests.
In line with the N8's successful Industry Innovation Forums on Advanced Materials, Active and Healthy Ageing and Industrial Biotechnology, the event helped to match practical and technical industry challenges with the best expertise and research capabilities of the N8 and other universities, bringing about opportunities for collaboration – potentially between partners from very different sectors – to create new, step changing innovations. All of the recent Industry Innovation Forum events have generated a significant pipeline of collaborative research ideas. This event also laid important groundwork for the N8 Agri-Food theme development.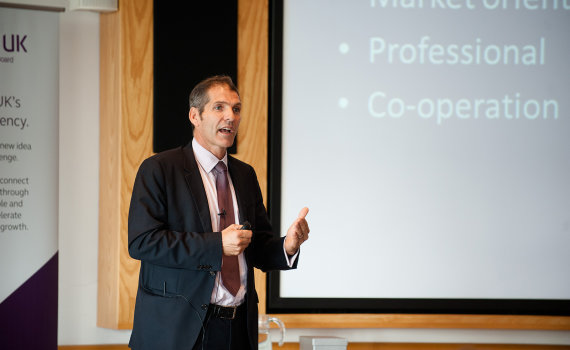 This Industry Innovation Forum event was designed to build new relationships and foster an active community of innovators in Food Security and Technology, with key topics including smart farming methods, efficiency and yield, achieving resilient supply chains, and understanding choice and its impact on health and nutrition.
The event included an informal session with a keynote presentation and the opportunity for attendees to reflect on some of the major issues in the food system – and the research challenges which need to be addressed.
On October 8, participants attended a workshop where facilitated workshop groups helped to shape potential collaboration opportunities.
Views from the participants
"It's really good to see the N8 universities come together in partnership with companies to address the significant global challenge of food security. BBSRC is committed to supporting food security research to help sustainably feed a growing population and the range of projects that have been proposed by the N8 show the breadth of expertise they have to address this challenge."
Andy Cureton, Head of Business and Innovation, Biotechnology and Biological Sciences Research Council (BBSRC)
"It proved a fantastic opportunity to meet so many different people all with a common objective of making sense and finding solutions to sustainable farming. I gained a real sense of a desire to collaborate, make best use of R & D resources and find solutions to practical problems in a more direct way."
Paul Temple, former Vic President of the National Farmers Union, farmer and partner at H.S. Temple & Son, and guest speaker at the Forum event
"The breadth and depth of knowledge was inspiring and at the close we had all made substantial progress towards our ultimate goal of delivering impactful innovation for our industry and the global challenges we face within food security."
Tim Finnigan, Technical and Innovation Director, Quorn Foods