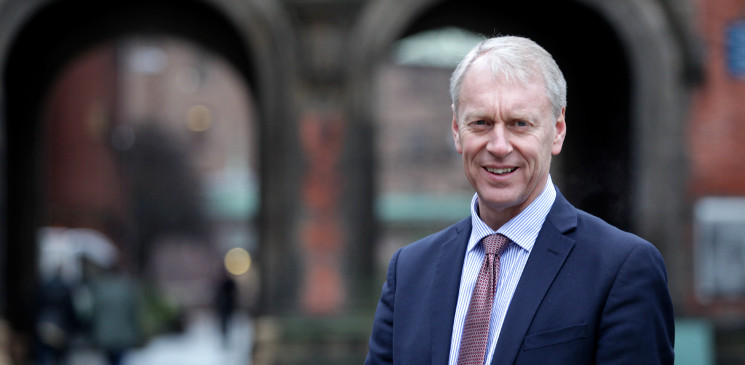 The N8 Research Partnership (N8) has announced the appointment of Professor Chris Day to its Board of Directors, effective January 2017.
Professor Day, who is the new Vice-Chancellor of Newcastle University, is a consultant Hepatologist with an international reputation in medical research.
He joins seven other members on the N8 Board, which oversees the partnership's strategic research collaborations with business and public sector research users.
Prof Day said: "I look forward to close collaboration with partners in academia, industry and policy – regionally, nationally and globally. The N8 is an important avenue for collaborative research, and highlights the significant role that research-intensive universities play in furthering innovation-led economic growth across the North."
Prof Day is Vice President (Clinical) and a Fellow of the Academy of Medical Sciences and an NIHR Senior Investigator. He is also a member of the Council of the Medical Research Council and the Executive of the Medical Schools Council.
In 2014, he was also appointed Chair of the Clinical Medicine Sub-Panel for the Research Excellence Framework (REF) Exercise.
Prof Koen Lamberts, Chair of the N8 Board, said: "We are delighted to welcome Chris to the Board. He has a fantastic reputation in the medical field and is a natural leader, which has been reflected throughout his successful career in the academic field.
"We look forward to working with Chris and hope that through his appointment, we can continue to strengthen N8's presence and broaden our research collaborations."