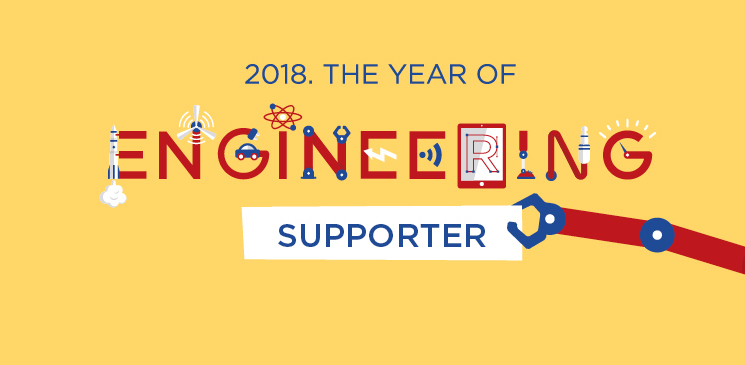 N8 Research Partnership Universities are taking part in a major year-long push to promote and celebrate UK engineering, including being involved in new ground-breaking research projects.
The aim of the government-led Year of Engineering 2018 is to address the skills gap and inspire a new generation into engineering careers by bringing young people face-to-face with 21st century engineering experiences and role models.
The Engineering and Physical Sciences Research Council (EPSRC), alongside the UK's other Research Councils and Innovate UK, has announced support for 28 pioneering new research projects.
EPSRC has announced an investment of £6.6m through the Engineering for a Prosperous Nation call to support projects with potentially transformative impact in fields ranging from autonomous vehicles to energy storage and healthcare technology.
As part of the Engineering for a Prosperous Nation call, EPSRC encouraged bids for creative, novel engineering research projects with the potential to contribute to EPSRC's four Prosperity Outcomes for the UK around productivity, heath, resilience and connectivity.
The 28 projects at 17 different universities, some working in consortia, include the development of intelligent driver seats to act as co-pilots in autonomous cars; the use of diamond quantum technology to investigate neurological diseases such as Alzheimer's Disease; the use of novel materials to create artificial leaves for use in solar power generation; the investigation of new solutions to antimicrobial resistance in wastewater systems.
N8 University related projects include:
Biopolymer Treatment for Stabilisation of Transport Infrastructure, University Of Durham
In-shoe Sensory Systems to Assess and Avoid Diabetic Foot Disease, University of Leeds
REALiTY: REmoving Allergens with pLasma TechnologY, University of Liverpool
Ahead of the Curve: Engineering Simulation for Computers of the Future, University of Manchester
Tackling AMR in Wastewater Systems with Sneaky Bacteria, Newcastle University
Harnessing Free Energy – the Microbial Way, Newcastle University
When the Drugs Don't Work… Manufacturing our Pathogen Defences, University of Sheffield
Bioinspired Green Manufacturing of Next Generation Energy Storage Materials, University of Sheffield
Freeform Composites: Breaking Free from the Mould, University of Sheffield
Dr Annette Bramley, Director of the N8, said: "This is a fantastic initiative and one that has the full backing of the N8.  It's vitally important that the north of England's world-leading universities are actively involved.
"Today's engineering is exciting, creative and makes a difference to people's lives.  The value of engineering skills to the northern economy cannot be understated, because the demand for people with these skills exceeds supply. Engineering is a great choice for a rewarding career.
"In 2018, with a new Industrial Strategy for the UK, it's essential that we sow the seeds we can reap in the near future to drive faster and more balanced economic growth."