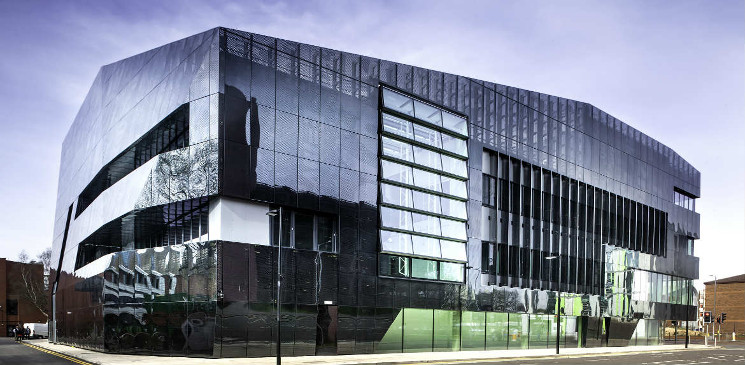 The final reports from two Science and Innovation Audits involving three N8 universities have highlighted Northern regional strengths in health innovation, advanced materials and high value manufacturing.
The findings of the audits for Greater Manchester/Cheshire East and Sheffield City Region/Lancashire were announced last week by Greg Clark MP, Secretary of State for Business, Energy and Industrial Strategy (BEIS).
The Greater Manchester and Cheshire East audit found there is a high concentration of assets related to health innovation. Key assets include those clustered at Corridor Manchester, along with Alderley Park in Cheshire East.
Devolution of Greater Manchester's £6bn health and social care budget could be used to drive innovation to benefit both the region's health and wider economy. By combining the region's strength in health with expertise in digital, the report also found Greater Manchester and Cheshire East could become world-leading centres in areas such as clinical trials.
This report also emphasised the opportunity to develop Greater Manchester as 'Graphene City', building on the city-region's status as the place where the material was first isolated. Manchester assets such as the National Graphene Institute will be joined by the Graphene Engineering Innovation Centre (opening in 2018), which will help translate new discoveries into practical applications, and the Sir Henry Royce Institute for Advanced Materials (set to be completed in 2019), which will bring together world-leading academics and the private sector to ensure the commercialisation of research.
The Greater Manchester and Cheshire East report also highlighted growth opportunities in digital, energy and industrial biotechnology and explores how creating synergies between these sectors can drive innovation, providing a boost to the local economy.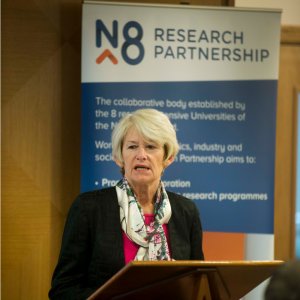 Professor Dame Nancy Rothwell, President & Vice-Chancellor of The University of Manchester, said: "Greater Manchester and East Cheshire are home to a high level of partnership and connectivity, not least in the regions' core strengths: health innovation and advanced materials. We also have fast-growth opportunities in digital, energy and industrial biotechnology, with a wide range of science and innovation assets. Building on the interconnectivity between these is at the crux of the vision set out in this science and innovation audit. Synergies will accelerate the flow of scientific innovation to the market, boost productivity and potentially develop solutions to national and global challenges."
The audit for Sheffield City Region and Lancashire found that creating a new Northern Advanced Manufacturing Corridor, stretching between the two counties, could deliver for the UK a "four​th industrial revolution."
The Sheffield City Region and Lancashire audit report , Driving Productivity Growth Through Innovation in High Value Manufacturing, shows that across the two  regions there are many of the key components and assets needed to drive productivity growth in sectors which rely on advanced manufacturing and key linked sectors.
Particular strengths of the corridor include: £207m of grant research income per year, of which £161.7m is relevant to high value manufacturing sectors. The corridor also has several industrial research centres – including the University of Sheffield's Advanced Manufacturing Research Centre (AMRC), Nuclear AMRC, Factory 2050, the world's first fully-reconfigurable manufacturing facility, and the University of Central Lancashire's Engineering Innovation Centre (EIC) as well as the planned Lancaster University's Health Innovation Campus. The corridor also already includes strong research and development partnerships with companies including Siemens, Rolls-Royce and BAE Systems as well as with SMEs within key supply chains in a variety of high value manufacturing sub-sectors.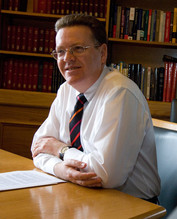 Professor Sir Keith Burnett, Vice-Chancellor of the University of Sheffield, which undertook the audit in partnership with the University of Lancaster, said:  "Between the geographies of the Sheffield City Region and Lancashire lies a unique opportunity. One which the UK economy desperately needs. Within our existing Northern Advanced Manufacturing Innovation Corridor, we have strong high value manufacturing industrial bases, innovative excellence, world-class science and multi-level skills training; ensuring that the region is ready to bring the right skills, people and technology to close the productivity gap not just for the North but for the UK as a whole."
He added: "What we need now is a cutting-edge national strategy to help regions like ours to deliver real change which will create economic growth and with it the jobs and opportunities which are so crucial for all in our communities".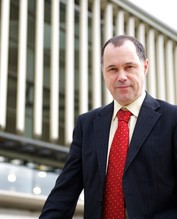 Professor Mark Smith, Vice-Chancellor of Lancaster University, said: "The SIA further lays the foundations for new science and innovation collaborations that will put the region at the vanguard of developing and exploiting new innovations to ensure it can sustain and grow the Northern advanced manufacturing industries. Lancaster, as the leading university in the UK for the delivery of economic development programmes, is determined to play a significant role in moving this critical agenda forwards."
Both audits were commissioned by BEIS and will inform investment decisions to stimulate productivity and economic growth across the 'Northern Powerhouse'; playing a key part in the region's contribution to the national industrial strategy and nationwide economic growth. Announcement of a second round of audits is expected imminently.
Dr Peter Simpson, Director of N8, said: "These two Northern audit reports in the first wave of SIAs exemplify world-class research and innovation strengths, notably within areas of Northern Industrial capability in health innovation, and advanced materials and manufacturing. They form a key part of the growing evidence base for the North as a region of high potential for economic growth."