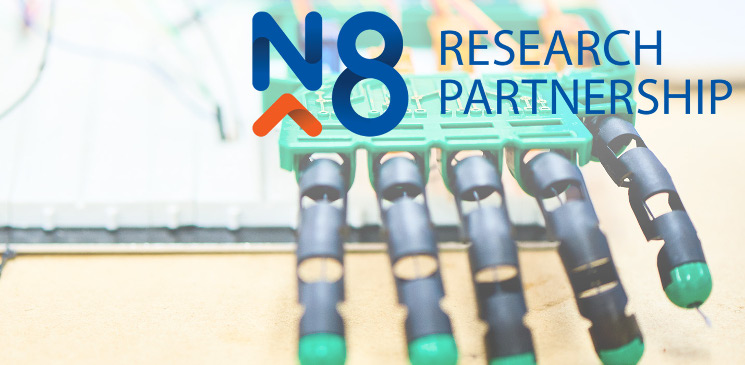 The N8 Robotics and Autonomous Systems: Student Conference will take place at Newcastle University on 19 April 2018.
Poster Submission Guidelines
All PhD students from the N8 Universities (Durham, Lancaster, Leeds, Liverpool, Manchester, Newcastle, Sheffield or York) are welcome to present a poster in (but not limited to) the following RAS topics:
• Applications of autonomous robots (industrial and research)
• Service robotics
• Applications development, advanced sensors and actuators
• Bio-mimetic and bio-inspired robotics
• Ethical and societal issues in robotics, robots in education, the arts and entertainment
• Aerial robots
• Space and planetary robotics
• Humanoid robotics and human-robot interaction
• Safety, verification and validation for robotic applications
• Swarm robotics
• Robot vision, sensing and perception
---
What do I need to submit to display my poster at the conference?
We ask you to submit a 100-200 word abstract for your poster or the paper your poster is based on.
Does my poster need to be based on a published paper?
Whilst we welcome presentations from published students, it is not a requirement. We want to extend the opportunity to present and network to all students, including those whose research is in its very early stages.
Do you need to see my poster prior to the event?
No. We do not need to see a physical or digital copy of your poster.
Poster size
Posters need to be between A0-A2 in size, landscape or portrait orientation.
---
Submitting an abstract
To submit your abstract, please fill out the Submission Form. We strongly advise you to read this document before filling out the form.
What are Pecha Kucha presentations?
A limited number of students will be selected to give an oral presentation alongside their poster. Pecha Kucha 20×20 is a fun presentation format designed to inform and engage your audience in just over 5 minutes. You can find more information here.
How can I express my interest in doing a Pecha Kucha presentation?
You can ask to do a Pecha Kucha 20×20 presentation in the Submission Form. We will let you know whether you have been selected or not by the end of March.
How do I register to attend?
Once your abstract has been accepted and reviewed, you will receive a confirmation email and a registration form. Please note that you will not be guaranteed poster display space until you confirm your attendance.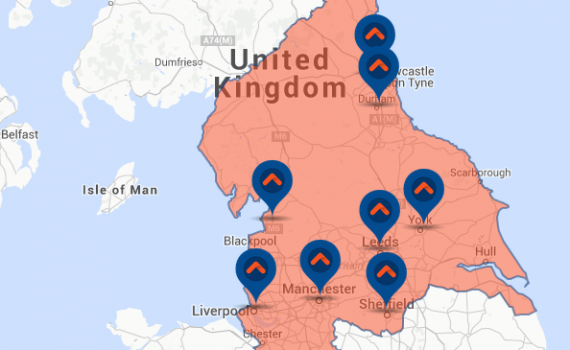 ---
Important Dates
Submission deadline: 11th March 2018
Notification of acceptance: 21st March 2018
Registration deadline: 2nd April 2018
Event date: 19th April 2018
---
Contact details
If you have any questions, please contact:
General Queries
Alton Horsfall
alton.horsfall@newcastle.ac.uk
Event Information
Georgina Swan
georgina.swan@newcastle.ac.uk
Poster Submissions
Stan Naneva
snaneva1@sheffield.ac.uk
Fanta Camara
tsfc@leeds.ac.uk
For more information, click here.