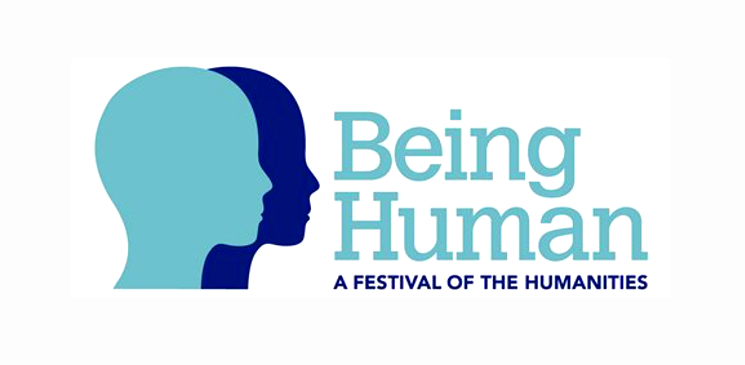 Several N8 universities have been selected to host a series of events celebrating the humanities as part of a major national festival.
Being Human is the UK's only national festival of the humanities and will see Lancaster, Liverpool, Newcastle and Sheffield  Universities present a programme of immersive events throughout November.
The festival is a celebration of humanities research through public engagement and brings together universities, museums, galleries, libraries, community and commercial partners to stage stimulating and engaging activities that make research accessible and relevant, strengthen community identity, and increase understanding of the relevance of the humanities to everyday life.
Every year the festival supports researchers in the humanities – from art history and classics, literature and languages, history and philosophy – to produce non-traditional events and activities with a strong emphasis on co-production and mutual benefit.
Draw from the Ground is organised by Lancaster University and is on 16 November, 11am-3pm at the Keswick Museum. It is a hands-on exploration of graphite and an exhibition of the region's geological and industrial past, including the ideas of Victorian art critic and geologist John Ruskin. It includes interactive experiments, led by historian Dr Chris Donaldson, revealing the properties of graphite that wowed early scientists.
Untold Histories of Empire, organised by the University of Liverpool, 14–23 November, 10am–5pm, is at the city's World Museum and described as a not-so-usual treasure hunt through the collections to explore untold histories, uncover the origins of objects attained during the empire and learn more about the ongoing legacies of Britain's global past.
When the Cows Came Home is organised by Newcastle University on 18 November, 2–4.30pm. Cattle and sheep were once a common sight and sound in country lanes and market towns. The history team of FIELD, a Wellcome Trust-funded project that brings historians, social scientists, economists and epidemiologists together to research new approaches to endemic disease in British livestock farming. They are using oral history alongside other methods to learn how people's lives and livelihoods were linked to livestock in the past and how that compares with today.
Moving Heaven and Earth is organised by the University of Sheffield at Kelham Island Museum, on multiple dates throughout the festival. It's an event that will give people a glimpse into the music, theatre, food and costume that King Charles I and Queen Henrietta Maria experienced when visiting the Cavendish family of Welbeck Abbey at Bolsover Castle in the 17th century. Featuring a talk by Professor Angie Hobbs and Dr Crosby Stevens, the event is based on their research which has solved a centuries-old puzzle behind the meaning of mysterious paintings in the castle's keep.
Professor Sarah Churchwell, director of the festival said: "The humanities help us to understand what it means to be human. From global issues like climate change and the rise of political extremism to hyperlocal issues affecting communities who feel left behind, the humanities provide us with the ideas and critical frameworks to empower people and make a difference.
"Being Human festival is all about celebrating cutting edge research in the humanities by making direct connections with communities across the UK. Our events bring people together to work on problems, share ideas and, above all, have fun. It's a very human humanities festival, and I am delighted with this year's programme."
For more information on all the Being Human events across the UK visit: https://beinghumanfestival.org/