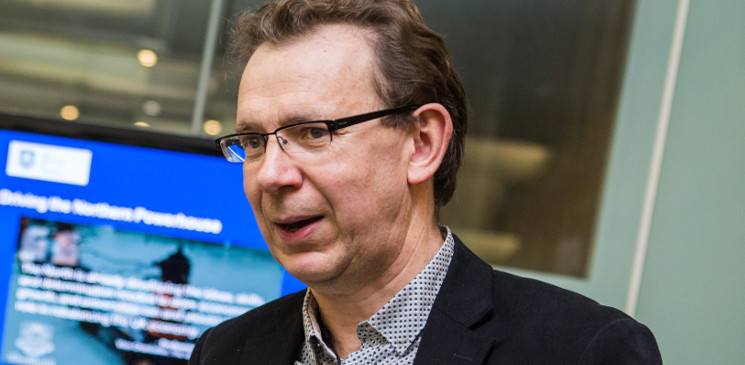 THE N8 Policing Research Partnership (N8 PRP) is on the lookout for the next wave of applicants to receive up to £25,000 of seed-corn funding for research projects on policing domestic abuse.
The N8 PRP made an open call for applications to enter the next round of Research Co-production Small Grants Awards at its recent annual Policing Innovation Forum (PIF).
Now in its third year, the scheme aims to bring together policing practitioners and researchers to work together to improve front-line practices.
The theme of this year's Small Grant will continue to focus on domestic abuse, but with an additional emphasis on early intervention.
Applications are welcome from teams of researchers and policing practitioners that address; themes of early intervention and vulnerabilities, the challenges of emerging or new technologies or are aligned with one of the N8 PRP strand themes.
The scheme is hoping to fund as many as five projects with up to £25,000 per application and award decisions will be made by the N8 PRP Steering Group in late March 2018. The successful projects will start in May 2018 and funding will be available for up to 12 months.
The Small Grants Awards scheme was officially launched in 2015. In the scheme's first year the N8 PRP funded three projects focused on cybercrime, all of which have now been published.
N8 PRP's academic lead, Professor Adam Crawford of the University of Leeds said: "The Small Grants scheme is focused on encouraging police forces and universities to collaborate with each other around the development of new knowledge. Further, one of the biggest challenges is actually around the application of existing knowledge and domestic violence is a very good example of this.
"We're looking for really cutting-edge, innovative projects, wherever they sit in relation to policing and this funding is really to act as a gel to bring people together. We're keen to fund work which we believe has the potential for follow-on plans, to develop and grow in terms of future funding, future research and impact on the front-line practice and policies across the policing arena."
N8 PRP enables and fosters research collaborations between universities, Police and Crime Commissioners, Government, police forces and other partners working in policing policy, governance and practice.
The total Small Grant fund for the five year programme is £250k and to date £168k has been awarded across two grants.
For more information on the N8 PRP Small Grants Awards, please click here.