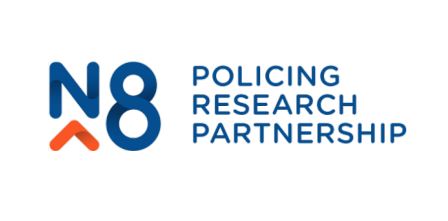 THE N8 Policing Research Partnership (N8 PRP) is searching for the latest wave of applicants to receive up to £25,000 of seed-corn funding for innovative research projects.
We are particularly keen to encourage applications that address one or more of the following:
• The theme of Policing Mental Health: Improving services, reducing demand, and keeping people safe
• Aligned with one of the N8 PRP strand themes
• The challenges of emerging or new technologies
The N8 PRP is on the lookout for applicants to enter the fourth round of Research Co-production Small Grants Awards. The theme of this year's Small Grant will focus on policing mental health and will fund as many as four projects with up to £25,000 of pump-prime funding.
Applications are welcome from teams of researchers and policing practitioners that address; themes of improving services, reducing demand and keeping people safe, the challenges of emerging or new technologies or are aligned with one of the N8 PRP strand themes.
Award decisions will be made by the N8 PRP Steering Group in late March 2019. The successful projects will start in May 2019 and funding will be available for up to 12 months.
The Small Grants Awards scheme was officially launched in 2015. Its intention is to support emergent collaborations and innovative partnerships between researchers and policing partners and research pilots that will result in applications for larger funding grants.
N8 PRP's academic lead, Professor Adam Crawford of the University of Leeds said: "This year's Small Grants scheme will focus on policing mental health, under a wider theme of how we can improve services, reduce demands on policing and most importantly keep the public safe.
"Responding to the challenges of mental health has become a key focus for a number of services in recent years, so it's a timely topic for the Small Grants to shine a spot light on.
"We're on the lookout for cutting-edge, innovative proposals that align with N8 PRP's strand themes. This funding is designed to bring people together and we're hoping to fund work which we believe has real potential to impact on front-line policing practices and research areas."
N8 PRP enables and fosters research collaborations between universities, Police and Crime Commissioners, Government, police forces and other partners working in policing policy, governance and practice.
Applications will close on 17th January 2019 at noon.
For more information on the N8 PRP Small Grants Awards, please visit: https://n8prp.org.uk/small_grants