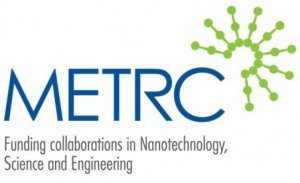 METRC, the N8 centre for nanotechnology, has announced the first tranche of METRC Innovation Award winners from Call 2. These have been awarded to help companies innovate in partnership with academic experts from universities in the north of England.
One recipient of a METRC Innovation Award is CellCap Technologies.  They are developing products to harvest stem cells from human tissue for cellular therapies and required independent verification of their products in human tissue samples. The company will be working with academics from the University of Sheffield.
Prof Sheila MacNeil and Co-Investigator Dr Ilaria Bellantuono at the University of Sheffield have access to human tissue and expertise in extracting stem cells so are ideally placed to collaborate with the company. A future application for this technology will be the combination of rapidly extracted adipose (fat) derived mesenchymal stem cells cells with a biodegradable electrospun scaffold for pelvic floor repair.
Damian Bond, Chief Executive of CellCap Technologies is pleased to have the opportunity to work with Sheffield. He said: "We are still at our seed funding stage and the skills and equipment needed to develop our technology are beyond our resources to set-up our own laboratory.
"We are already contracting work into a different university and a milestone to draw down further funding is to have the technology assessed in at least one other. We were not acquainted with the teams at Sheffield and the METRC team was very helpful in identifying 4 groups at Sheffield that were interested to work with us.
"The METRC grant allows us to explore a larger program than previously considered. The work at Sheffield is really complimentary to our development program and the project they have proposed is excellent and exceeded my expectations in scope.
"The application process was simple, the forms straightforward and short and the turn around time very fast (2 weeks)."
Another collaboration that will benefit from an award is a team of academics from the School of Chemistry at Newcastle University and International Paint, whose UK centre of excellence in Marine Coatings is located in Gateshead. The project is designed to explore innovative Marine coatings technologies which make International Paint a technology leader. International® is one of the leading brands of AkzoNobel which encompasses the Marine, Protective Coatings and Yacht businesses. This new partnership will certainly strengthen the relationship between the two organisations, which is in accordance with AkzoNobel's initiative to embrace Open Innovation as part of their research and development strategy.
Clayton Price, Senior Technologist, at International Paint commented: "International Paint have a long and fruitful history of collaboration with Newcastle University in the areas of Marine Biology, Science and Technology. This project seeks to extend this successful relationship to the School of Chemistry, where the world-leading facilities and expertise available at the Nanoscience Labs provide the capability and skills required for a fundamental project of this kind. The METRC funding award is gratefully received and helps to support what it is hoped will become a long and mutually beneficial partnership."
Prof Tony Ryan OBE, Chair of the METRC Management Board, said: "The METRC Innovation Awards follow a method that METRC has shown works in the last three years. METRC, industry and other public sector bodies invested £5M in 85 collaborative research and innovation projects between companies and academics from 2008-11. Deloitte estimates that these will contribute by 2021 as much as £93M to the UK economy and create up to 98.5 new jobs".
METRC Innovation Awards support new research and innovation projects between universities and companies in the fields of Nanotechnology, Science and Engineering. Any company can apply but preference will be given to Small or Medium-sized Enterprises (SMEs). Each award is worth £5,000 in funding and must be matched with £5,000 cash from the company. The third call for applications will open on 14 February 2013.
See the full list of winners on the METRC website.