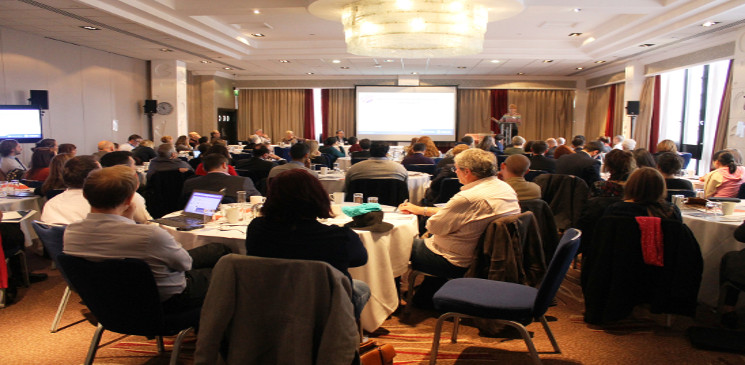 Policing of domestic abuse has been put under the spotlight at a major research forum looking at innovative ways of tackling one of the biggest issues facing society.
The N8 Policing Research Partnership's second annual Policing Innovation Forum (PIF) measured, for the first time, practitioners' views on a broad range of policing challenges in the area of domestic abuse.
Around 100 representatives from academia, policing and the third sector met to discuss new opportunities for change and develop a new research agenda to ensure the biggest questions from policy and practice are answered.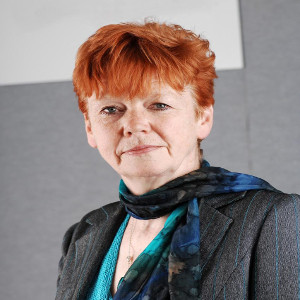 The forum heard from Vera Baird QC, the Police and Crime Commissioner for Northumbria and who was Solicitor General 2007 – 2010. She has a long association in tackling abuse, including launching the first ever Violence Against Women strategy, the Homophobic Hate Crime strategy and a Race and Religious Hate Crime strategy.
She also founded the government-funded Gender and Criminal Justice Forum at the Fawcett Society and chaired its Commission on Women and the Criminal Justice System. She is also a National Patron of the Rape Crisis Foundation.
She said: "Domestic abuse will not end until there is culture change. We need innovative highly practical programmes but which impact on the zeitgeist – and that requires inspiration and research and we look to N8 as partners."
She added: "This forum is very important because of the government's new Violence against Women strategy, so it's a key time to be taking big steps in Domestic Abuse and we need the support of academic colleagues and other partners to help drive the agenda in the right direction."
The forum also heard from Zoe Billingham, Her Majesty's Inspector of Constabulary; Ron Hogg, Police and Crime Commissioner for Durham; Betsy Stanko OBE, former Head of Evidence and Insight, Mayor's Office for Policing and Crime in London, Emeritus Professor of Criminology at Royal Holloway College, University of London and author of Intimate Intrusions: Women's Experience of Male Violence; Andy Myhill, College of Policing; DCI Miles Ockwell, Sussex Police; Alasdair Robertson, i-three Analytics; Dr Liz Turner, University of Liverpool; Professor Fiona Devine OBE, Head of Alliance Manchester Business School; Dr Geoff Pearson and Linda Reid, University of Manchester; Simon Kerss, Cambridgeshire County Council and Professor Adam Crawford, Director N8 PRP, University of Leeds.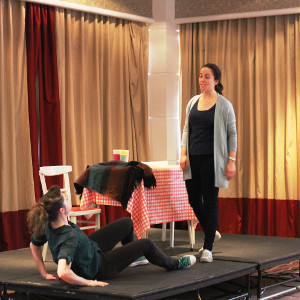 The award-winning women's theatre group, Open Clasp also performed their short play, Rattlesnake. Ron Hogg, PCC for Durham, who funded the project, introduced the play which was commissioned by Durham University and Durham Constabulary to train all front-line officers in Durham in coercive controlling behaviour.
Based on real life stories, it depicts the devastating and far-reaching impact on women and families subjected to partners who abuse by using coercion and control.
Dr Stephen Brookes, N8 PRP's deputy director, based at Alliance Manchester Business School, said: "This year our policing partners came to us and suggested the umbrella theme of vulnerability – human trafficking, mental health, drugs and alcohol, elements of the night time economy, but focusing specifically on Domestic Abuse for the Policing Innovation Forum.
"The critical focus for the Forum is to engage in new and innovative approaches to policing problems and to bring partners together to explore new research possibilities in areas where there are existing gaps in our knowledge base.
"It's a dynamic vehicle for change and information that will lead to new research relationships and innovation. There exists decades of research on policing domestic abuse but there remains high levels of domestic abuse in society which leads to the reduction of the quality of life for many, including impacts on children and ultimately in domestic homicide for some.
"There is therefore an opportunity to see how existing research is and can be best incorporated into practice through collaboration in support of the vulnerable in our society."
The PIF was organised by the N8 Policing Research Partnership (N8 PRP) in collaboration with 12 Northern police forces, Police and Crime Commissioners and other partner agencies.
N8 Policing Research Partnership is part of the N8 Research Partnership, the collaborative body of the eight most research intensive universities in the North of England. N8 PRP is funded by the Higher Education Funding Council for England (HEFCE) to deliver a programme of innovation, research co-production and knowledge exchange until 2020.
Save