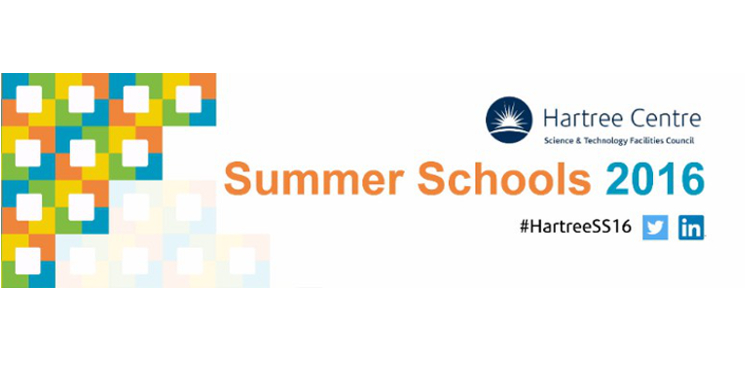 Big Data – Engineering Simulation – Visualisation – HPC
These disciplines are transforming research and innovation, but talented people with the right combination of knowledge and experience are in short supply.
Are you at an early stage in your STEM-related career and wanting to improve your job prospects?
Do you want to upskill your technical staff and exploit these tools for competitive advantage?
In an increasingly digital world, computing and data interpretation are becoming fundamental to our way of life, from the way we interact with the world and develop new ideas to the way we do business and conduct pioneering research.
For this reason, high performance computing (HPC), big data, simulation and visualisation are some of the most sought after and highly prized skills by today's employers – yet the highly specialised nature of this kind of expertise means that supply rarely meets demand.
The Hartree Centre Summer Schools will develop core skills in big data, engineering simulation, visualisation and high performance computing (HPC) over four individual weeks of tuition and hands-on training. Just choose the disciplines that best suit your needs – or even attend all four.
Best for: Researchers, post-docs, professionals in relevant areas
Location: Sci-Tech Daresbury, Cheshire
Price: £150 per week