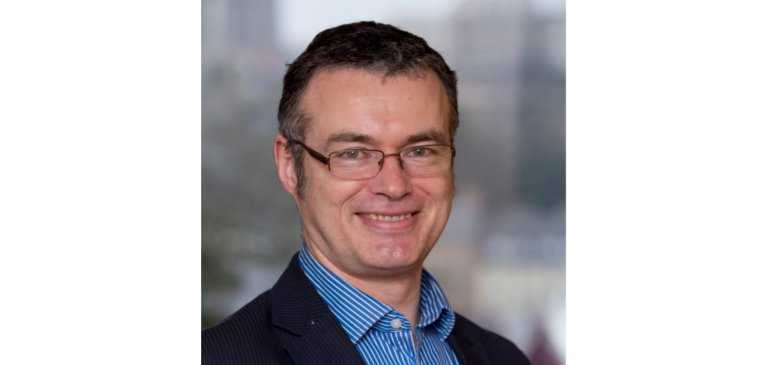 Recently, I spoke to Regen magazine about the N8 universities' strengths in life sciences, the changing face of industry's relationship with academia, and how deep collaboration can deliver real impact. The full article can be read here, below is a shortened version.
Life Sciences Industry
I experienced a 'sea change' over the last six years in the desire of industry to work much more openly and transparently with academia. The new industry collaboration model with universities focuses on knowledge exchange, mutual learning and long-term partnership, rather than a financially based 'service' model. Taking AstraZeneca as an example, it has moved from being a very closed shop to offering an excellent open innovation platform which is encouraging partnerships with academia around the world.
There is a similar story for many life sciences multinationals, notably several with a major presence in the North. This is clear from Croda to Unilever, and from MedImmune to Procter & Gamble – they are increasingly motivated to build deep collaboration with their academic partners.
The BioIndustry's openness to collaboration dovetails with the growing strength of Northern England's life sciences sector. The N8 includes four of the Global Top 100 universities in life sciences among its institutions, and has generated over 220 patents in the last 10 years, creating more than 250 spin-offs.
Economic Growth
The North of England is emerging as one of Europe's most vibrant hubs for the life sciences industry, already supporting 1000 businesses and 38,000 high skilled jobs. This existing capability is coupled with exciting innovation opportunities within the Northern Powerhouse, such as Health North and the Connected Health Cities initiative. N8 academics have been recognised for their industry-facing expertise, for example taking leadership roles within eight of the Biotechnology and Biological Sciences Research Council (BBSRC)'s Networks in Industrial Biotechnology & Bioenergy. These networks are delivering academic insights that fit the real world problems of their industry partners.
There is growing understanding of the role that life sciences can play as a major part of the Northern Powerhouse, which, in order to deliver economic rebalancing, will be driven by science and innovation. A key thing I see is the commitment from academics in N8 universities to do research with relevance. They want real world impact, and already work in close collaboration with industry – there is no 'ivory tower' mentality.
There is a match between the transformation of how the BioIndustry is now wanting to work with academia, and the desire of N8 academics to deliver on real world problems through collaboration. We are in a sweet spot here in the North at the moment – both sectors want to work together
to deliver impact.
MedTech
Within MedTech specifically, I see an interdisciplinary opportunity. The next stage of MedTech innovation requires complementary types of knowledge and expertise to be brought together to create successful products with clinical impact. Very few organisations are going to have the bandwidth and expertise to do it all themselves, so there needs to be deep cross-disciplinary, cross-sectoral collaboration. Regener8 is a successful and credible model for academic/industry collaboration as you can see from the number of national and international companies that are involved. The UK has been a leader in the early days of regenerative medicine research, but needs to sustain that leadership as the regenerative medicine field grows commercially and therapeutically.
Life sciences will be a fundamental part of the N8 Research Partnership's strategy moving forward. Combine the N8's life sciences knowledge base, industry-facing behaviours, with the eight universities' strengths in disciplines such as disease biology, medical engineering, and advanced materials, and the opportunities are tantalising.
We have world class expertise in centres across the N8 such as
the UKRMP Safety and Efficacy Hub in Liverpool and MRC's Centre for Drug Safety Science;
the Medical Advanced Manufacturing Research Centre in Sheffield;
Manchester's Collaborative Centre for Inflammation Research in partnership with AstraZeneca and GSK;
the NIHR Newcastle Biomedical Research Centre
in Ageing; Lancaster's investment in its Health Innovation Campus;
York's Health Economics Consortium;
Durham's expertise in Metals in Biology;
and Leeds's own Institute of Medical and Biological Engineering.
And the fact that The Sir Henry Royce Institute for Materials Research and Innovation – an international beacon for advanced-materials science – will have its £235 million main research centre at the University of Manchester, as well as satellite centres at the N8 Universities of Sheffield, Leeds and Liverpool, is yet further evidence of the N8 institutions' increasing influence and potential to attract industry partners.
N8
N8 universities, individually and working collaboratively, combine the multidisciplinary strengths and collaborative mind-set needed to work effectively with industry, in regenerative medicine, MedTech, and across life sciences and beyond. The N8 Research Partnership exists to help industry make these connections into academia more easily.
In the N8 Research Partnership, we see our job very much as a catalyst – to bring together people who are experts, in different sectors, and find new ways of putting their knowledge and expertise together that are mutually beneficial to build collaborations which are more than the sum of the parts. At the heart of N8 collaborations is innovation, and impact on people and jobs.