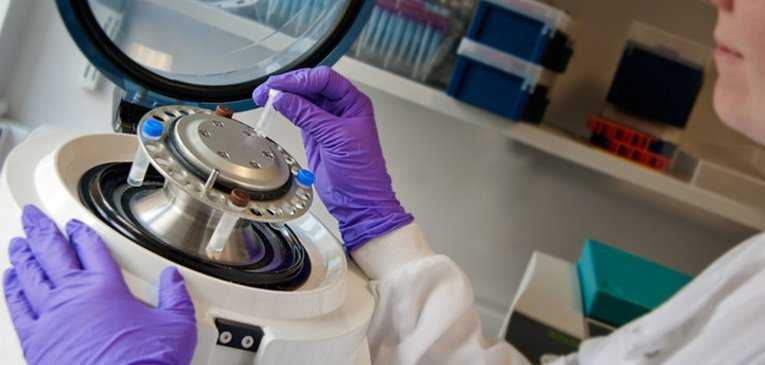 Blog article by Professor Sabine Flitsch, Manchester Institute of Biotechnology, and Professor Nigel Robinson, University of Durham

The BioEconomy is a nationally important, innovation-driven sector, that can become an increasingly important generator of investment and high value jobs. "The North" is richly endowed with bio-related businesses – from the cluster of process industries surrounding the Centre for Process Innovation in the North East to the Speke Bio-corridor in the North West. Also, there is academic excellence and know-how across the Northern universities. Bringing these academic and industry capabilities together could lead to new collaborations, and provide opportunities for growing the BioEconomy base.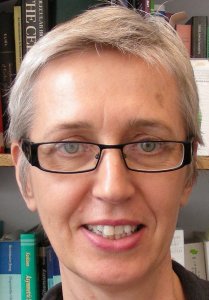 We (Sabine Flitsch and Nigel Robinson) are working with Professor Luke Georghiou (Vice-President for Research and Innovation at the University of Manchester) plus colleagues from across the N8, to develop an N8 Bioeconomy network. An aim is to speed the exploitation of collective N8 know-how across any-and-all sectors of the BioEconomy.
The need for such a network emerged from collective N8-experiences in running BBSRC Networks in Industrial Biotechnology and Bioenergy.
In 2014 the BBSRC established 13 of these networks to reduce the barriers for initiating research collaborations between the academic and business communities, especially in the arena of Industrial Biotechnology. The BBSRC NIBBs were chosen via a national competition, and notably more than half are led from within the N8 Universities (see below).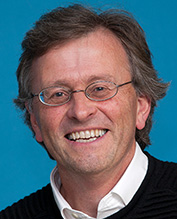 A common observation from the BBSRC NIBBs is that advancing fundamental knowledge of life processes tends to spark innovation that can be applied across the entire bioeconomy including biomedicine, bioenergy, agritechnology, nutrition, health, ecosystem management and not solely restricted to one sector such as industrial biotechnology.
It is early days for the N8 BioEconomy programme – but there is much that we can do. Likely first steps will be to establish a cohort of N8 pathway to independence fellowships and to set up several industry-clubs funding studentships. We welcome contact from companies who would like to drive closer partnership with the diverse and deep academic expertise across N8. How can academic research best deliver value and impact for your bio-business?
In the meantime, while we gather information on the scope and scale of bioeconomy research activity within the N8 region, please engage with the N8-led BBSRC NIBBs:
Biocatnet: Network in Biocatalyst Discovery, Development and Scale-Up
Website: biocatnet.com
Twitter: @BIOCATNET
Professor Nicholas Turner, The University of Manchester
BioProNET: Bioprocessing Network
Website: biopronetuk.org
Twitter: @biopronetuk
Professor Christopher Smales, University of Kent, and Professor Alan Dickson, The University of Manchester
CBMNet: Crossing biological membranes
Website: www.cbmnetnibb.net
Twitter: @CBMNet_NIBB
Professor Jeff Green, The University of Sheffield, and Professor Gavin Thomas, The University of York
HVCfP: High Value Chemicals from Plants Network
Website: www.york.ac.uk/hvcfp
Twitter: @HVCfP_net
Professor Ian Graham, The University of York, and Professor Anne Osbourn, the John Innes Centre
IBCarb: Glycoscience Tools for Biotechnology and Bioenergy
Website: ibcarb.com
Twitter: @ibcarb
Professor Sabine Flitsch, The University of Manchester and Professor Rob Field, the John Innes Centre
LBNet: Lignocellulosic Biorefinery Network
Website: www.york.ac.uk/lbnet
Twitter: @LBNet_NIBB
Professor Simon McQueen-Mason, The University of York, and Professor Tim Bugg, University of Warwick
Metals in Biology: The elements of Biotechnology and Bioenergy
Website: prospect.rsc.org/MiB_NIBB/
Twitter: @MetalsBBSRCNIBB
Professor Nigel Robinson, Durham University, and Professor Martin Warren, University of Kent
NPRONET: Natural Products Discovery and Bioengineering Network
Website: npronet.com
Twitter: @NPRONET_NIBB
Professor Jason Micklefield, The University of Manchester, and Professor Barrie Wilkinson, the John Innes Centre