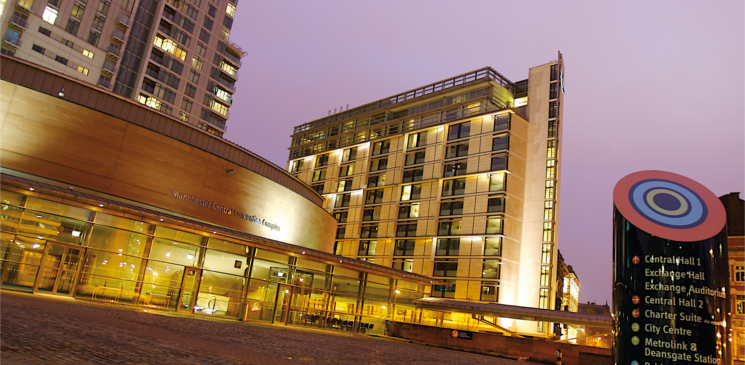 The strength of Northern and UK technology innovation has been showcased to a national and international audience at Innovate 2016 this week in Manchester.
Greg Clark MP, Secretary of State for Business, Energy and Industrial Strategy spoke at the event on Thursday. He said:
"I'm proud to see so many British universities among the most highly-regarded in the world. But we can do better still.
We have centres of research excellence throughout this country. The N8 partnership of northern universities shows the way.
We should aspire to a golden octagon – glittering every bit as brightly as what people have called the golden triangle, further south."
N8 partnered with Innovate UK and RCUK to organise a panel session: 'Research is GREAT: Collaborations taking the world by storm', at the conference at Manchester Central.
Dr Andy Marshall, University of Lancaster; Professor Alex Breeze, University of Leeds; and Dr Rebecca Docherty, University of Liverpool joined James Baker, Business Director, National Graphene Institute in discussing how UK innovators are tapping into the N8's world-class research capability and forging collaborations that are garnering international attention.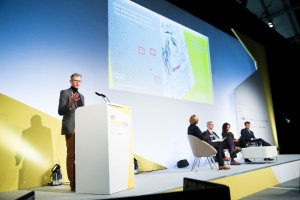 The session is chaired by Susan Watts, Head of Public Engagement, MRC Clinical Sciences Centre.
Innovate UK Chief Executive Ruth McKernan said: "The Innovate 2016 event is an important opportunity for Innovate UK to partner with the Department for International Trade, bringing UK innovation into the global spotlight and showcasing the excellent innovation developments around the UK.
"This year sees an increase in the number of companies launching new products at the event. It is important for Innovate UK to support the showcasing of companies' achievements, helping to raise visibility of their brand and demonstrating the impact that results from our support."
Other key speakers included; Paul Misener, VP Global Innovation for Amazon; Dr Alan James, VP Hyperloop One; Juergen Maier, Chief Executive of Siemens; Paul Clarke, Chief Technology Officer of Ocado, Wayne Hemmingway, Founder of HemmingwayDesign, Simon Jones, Head of Innovation, Team Sky.