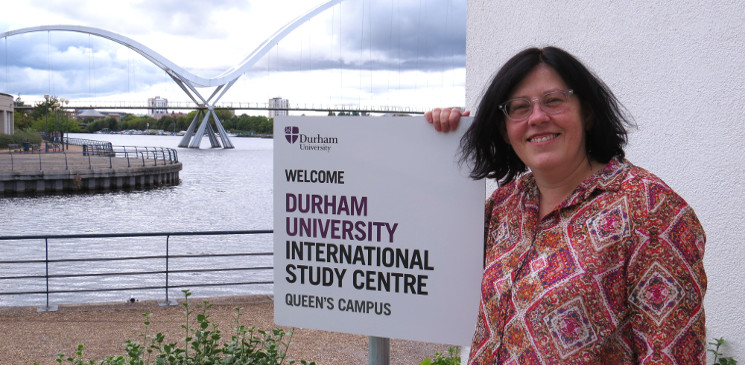 Durham University International Study Centre (ISC) will welcome its first students this weekend (9-10 September), ahead of teaching starting later this month (September).
The ISC, based at the University's Queen's Campus in Stockton-on-Tees, will welcome non-EU students, preparing them for entry onto Durham University undergraduate and taught postgraduate programmes in Durham City through the development of language and study skills.
The first Induction Week begins on Monday 11 September and teaching begins on Monday 18 September.
Recruitment to the ISC, which is managed by Study Group – a highly respected education provider with global experience in preparing international students for university study – has been highly successful. Over 400 students from over 30 countries will begin their studies in September, more than double the forecast for the first intake, and numbers will grow in future years.
Developing the ISC is a key part of Durham's University Strategy, 2017-2027, to deliver world-class research, education and wider student experience, and the internationalisation of the University, which will see the proportion of non-UK students recruited rise to 35% by 2027*.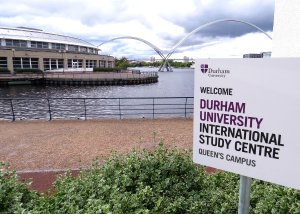 It is also part of the University's ongoing commitment to Stockton. Academic programmes and colleges are relocating to Durham City in 2017 and 2018 and the School of Medicine, Pharmacy and Health was transferred to Newcastle University in August 2017.
However, the opening of the ISC has created 50 jobs and will bring to Stockton students who will support the local economy and contribute to the cultural offer. Also, a number of undergraduate and postgraduate programmes, along with John Snow and Stephenson Colleges, remain at Queen's Campus for the 2017/18 academic year.
Professor Antony Long, Deputy Vice-Chancellor and Provost, Durham University, said: "Durham University is investing and changing to deliver world-class research, education and wider student experience and the opening of the Durham University International Study Centre is a key moment in our development.
"The number and diversity of applicants to the ISC demonstrates the attraction of Durham University across the world. We are proud of what the ISC will offer, proud of our investment in Stockton and look forward to giving the first students a warm welcome."
James Pitman, Managing Director Higher Education UK and Europe at Study Group, said: "Pathway programmes are a proven means of introducing international students to the UK education system and preparing them for university study – around 40 per cent of students in UK higher education come through pathways.
"The in-market reaction to the Durham University International Study Centre has been overwhelmingly positive and we're looking forward to preparing international students for under and postgraduate study at the University."
Councillor Bob Cook, Leader of Stockton-on-Tees Borough Council, said: "We look forward to the arrival of the first intake of international students and will be doing our bit to give them a really warm welcome.
"Their presence here will not only raise the Borough's profile overseas, it will be a great boost for Stockton town centre and will be welcomed by town centre businesses offering places to shop, eat, drink, and have fun."
The ISC offers a range of pathway programmes: an International Foundation Year, a Pre-Masters programme and English language preparation. Courses last from one term to one year, meaning new students will arrive each term. Progression to an undergraduate or postgraduate programme in Durham City is dependent on successful completion of the pathway programme. More information is available here.