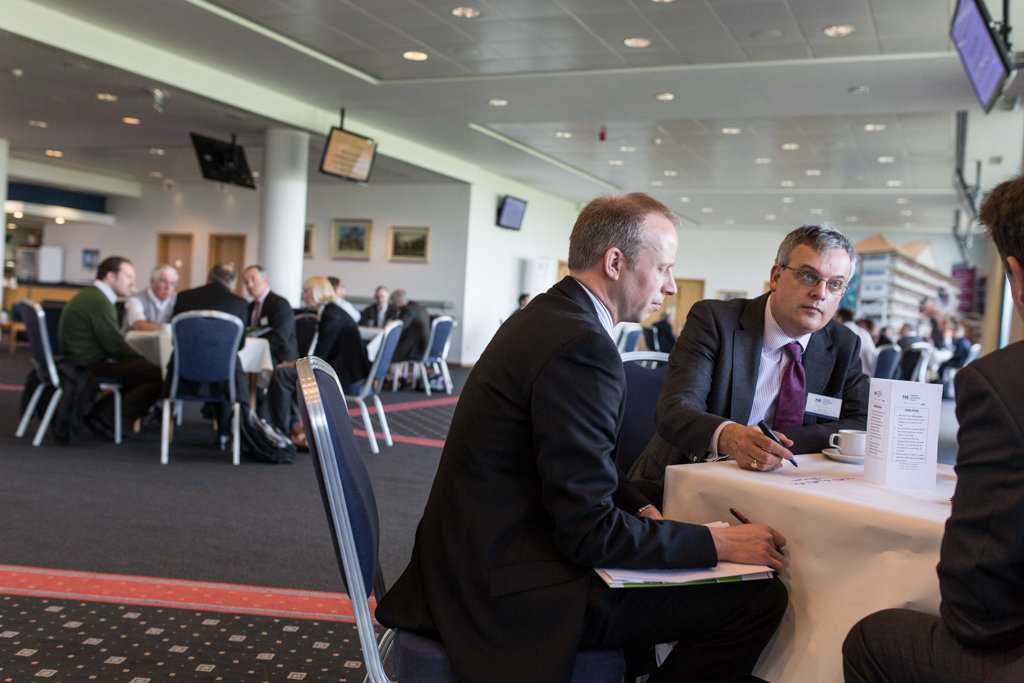 Heather Campbell, a Professor of town and regional planning at the University of Sheffield, is leading a research programme on the challenges that researchers face in working with non-academics to enhance the relevance and impact of their work. In an article which first appeared in Funding Insight on March 5, 2015, she explains the project's early findings.
The co-production of knowledge, when academics and non-academics work together, has the potential to generate research that achieves both intellectual excellence and public benefit.
Such collaboration is not new, but in the past has tended to take a back seat to more conventional forms of research. Now, with enormous changes taking place because of austerity measures, particularly in the public sector, there is scope for universities to become more involved with the outside world and to ask more pertinent research questions.
Making knowledge that matters
The research programme I lead – called Making Knowledge That Matters: Realising the potential of co-production – is funded by the N8 Research Partnership and the Economic and Social Research Council, and came about after discussions between the two.
Its focus is on helping academics and non-academics to work well together on research questions. Many of the issues that non-academics deal with have not traditionally been addressed by academics, and require different intellectual capabilities.
As part of the programme, we will ask how academic ways of operating can be modified to aid co-production. For instance, there are issues in how research is commissioned, funded and started. For academics working with external partners, is enough attention paid at the outset to sharing and understanding the problem to be tackled, and ensuring that the question is meaningful for all involved?
In academia, the funding doesn't flow until the project is started, and researchers are funded project by project. Yet the best partnerships are well established, which doesn't fit with that financial model.
There are four components to the programme: scoping interviews with non-academics, a workshop, pilot projects and a final report.
We have already conducted a series of interviews with academics, funders, consultants, civil servants, a national politician, industry representatives, local and national government figures and activists. We also held a workshop in December to establish the main changes needed in the academic arena to help build better relationships between academics and non-academics in research.
The main institutional changes highlighted as being important were the following.
More recognition of the value of co-produced research, and promotion opportunities for researchers involved
Greater understanding of what constitutes success and excellent outcomes for different parties
New training programmes for staff and doctoral students to develop relevant skills and attitudes
More support for untried research approaches
Revised, less conservative peer-review processes
Greater appreciation of and investment in intermediaries who span the academic and non-academic worlds
Greater commitment to partnership building, reciprocity and reflective learning
More understanding of how problem-solving capacities are enhanced through co-production
The main changes in practice highlighted as being important were the following.
More effort to learn from the process of research, rather than simply deliver findings
More funding to sustain partnerships between research projects
More understanding of, and funding for, the shared development of research questions
Greater knowledge of the value of non-project-based interaction, and new spaces for interaction
More appreciation of 'unspecified' expenditure in co-production budgets
More funding for the time of non-academic partners, and more understanding of the associated ethical issues
Greater understanding of the difference between partnership and co-option
Development of appropriate forms of accountability
Greater awareness of the scope of the problems for which co-production is suitable
Pilot projects
In February, five pilot projects started at northern universities, following a call for proposals and a rigorous selection process.
The University of Manchester is working with local authorities, businesses, training providers and colleges to look at the need for training and skills in the local economy, in the context of devolution.
The University of York is working with the NHS and police on street triage, as responding to incidents that involve people with mental health issues accounts for 20 per cent of police time, and how the agencies involved can evaluate and share the learning that arises from the pilot.
Durham University has two projects: one is looking at diverse ethnic communities in Leeds and the role of intermediaries in building safe spaces for interaction; and the other is considering alternative models and understandings of impact.
The University of Leeds is exploring city-wide public, private and academic collaboration to develop a 'co-production lab', and how to build relationships before deciding on research questions.
Overall, Making Knowledge That Matters is crucial to the broader question of what the role of universities should be, what their purpose is, and whether the social sciences are fit for purpose. For a long time, universities didn't have to concern themselves much with the outside world. But these questions are becoming increasingly pertinent, and it will be interesting to see what we find during the remainder of the programme.
This article first appeared in Funding Insight on March 5, 2015 and is reproduced with kind permission of Research Professional. For more articles like this, visit www.researchprofessional.com.