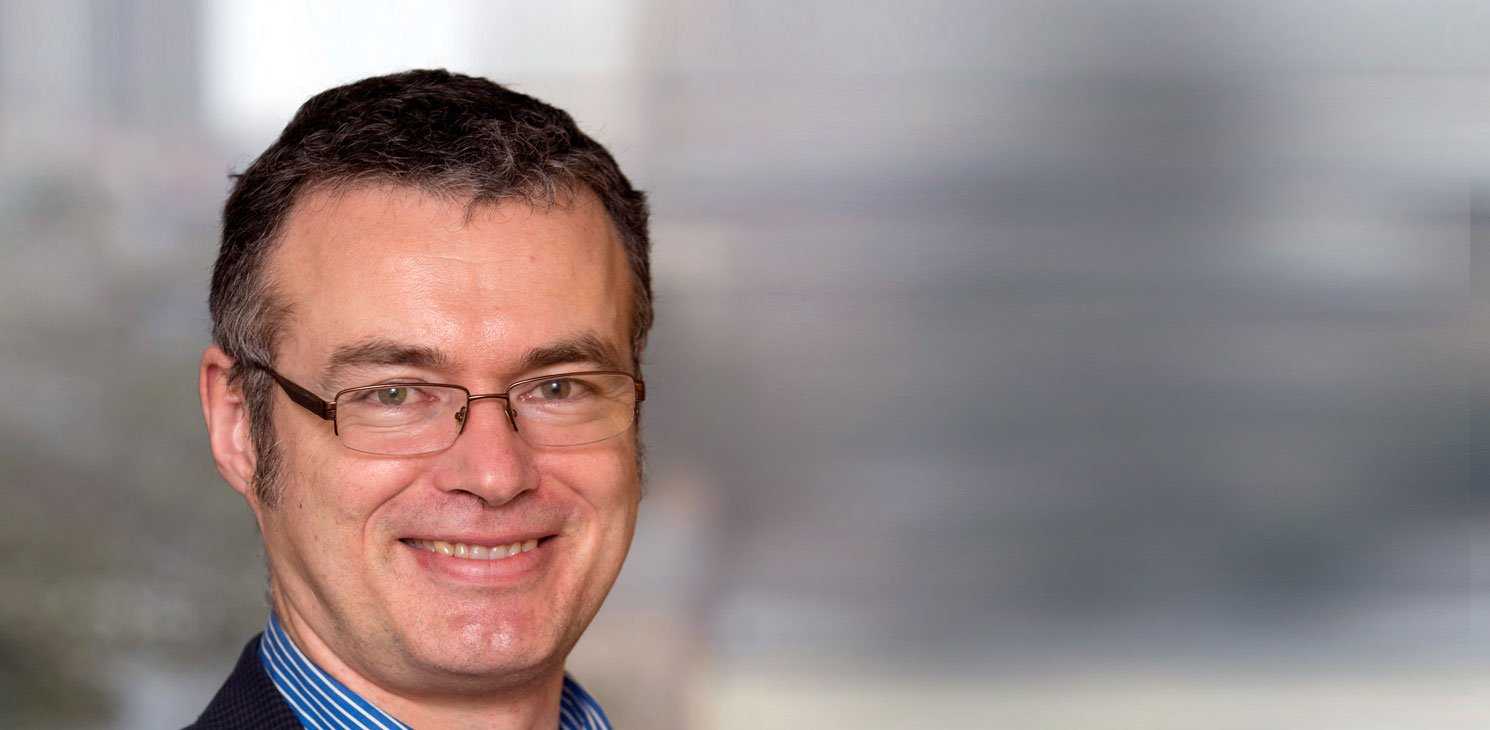 The N8 Research Partnership is on the hunt for a new director.
N8 has announced that current incumbent Dr Peter Simpson, who has led the organisation since 2015, will depart next month. Peter will take up a new role at the UK's Medicines Discovery Catapult as Chief Scientific Officer, managing and delivering complex medicines discovery projects and collaborations.
N8 creates programmes involving a critical mass of world class academics which form networks of innovation excellence with partners in other sectors – to drive investment and economic growth. It is the largest research-pooling partnership in the UK.
As N8 Director, Dr Simpson has been responsible for establishing new multi-university research programmes across the North of England. Under his direction, N8 has launched several substantial cross-sectoral collaborations and a refreshed strategic direction. These initiatives have gained substantial funding, including £16m for the N8 AgriTech programme and £6m funding for the N8 Policing Research Partnership collaboration.
Dr Simpson has become a prominent figure within Northern strategic innovation thinking. He has ensured N8 has had an active impact on Northern Powerhouse policy and strategy, through working closely with government and key Northern stakeholders including Northern Powerhouse Partnership and through close relationships with the 11 Northern Local Enterprise Partnerships (LEPs). This has led to effective LEP-university cooperation on Science and Innovation Audits and on innovation strategy, and a wide dissemination of N8's The Power of 8 Report on Northern university-led innovation and economic impact.
He has also overseen the advancement of N8 processes that allow for easier cross-institutional technology collaboration, such as facility sharing through the N8 equipment database.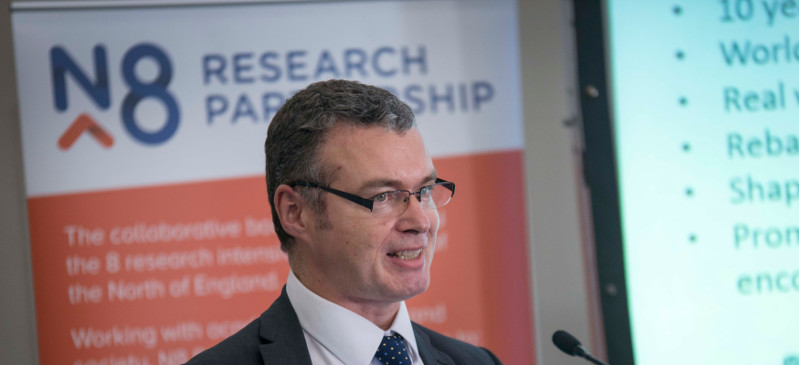 Dr Simpson said: "Through my time as N8 Director I has seen the fantastic strength of Northern academic research, and the growth of pan-Northern collaboration to advance economic opportunity. I am sure N8 will continue to play an effective role within this in the coming years. At Medicines Discovery Catapult I look forward to establishing exciting new partnerships in medicines discovery, working with SMEs and with universities."
Professor Stephen Decent, chair of the N8 Executive Management Group and Pro-Vice-Chancellor at Lancaster University, said: "Peter has worked tirelessly to further the ambitions of the N8 Research Partnership. He has greatly increased the recognition of N8 as a key player in the North, building new university networks with LEPs and with cities to deliver reports and funding proposals to government and research councils, as well as helping to shape the strategic vision for the role of the HE sector in the Northern Powerhouse.
"He has acted as a leading voice on the future direction of university – business relationships across the UK, and developed a new N8 Strategy that has inspired deep collaboration of all eight university members across defined research and innovation sectors of international potential. We thank him for his efforts and wish him well in his new role.
"The search is now on to find his successor at what is a critical time for the HE sector. N8's role is to promote deeper collaboration between universities, business and society. Now more than ever we need to establish innovative research capabilities and programmes of national and international prominence and drive economic growth by generating income and supporting jobs and new businesses. We also want to continue our valuable and important part in creating a Northern Powerhouse by pioneering collaboration, knowledge exchange and engagement activities that establish Innovative Communities with business and society."