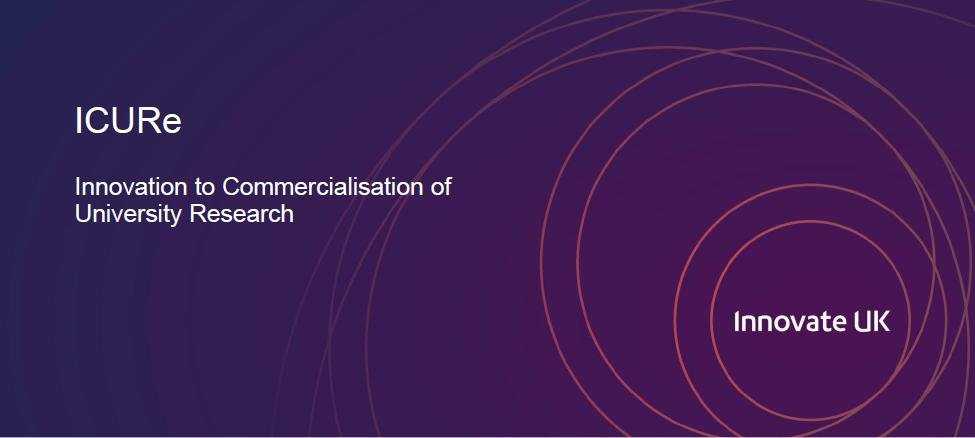 Applications for this year's ICURe Innovation-to-Commercialisation funding programme are now open to N8 universities.
Piloted by the SETsquared Partnership and Innovate UK, and funded by the Department for Business, Energy and Industrial Strategy (BEIS), ICURe offers university research teams with commercially-promising ideas up to £35,000 to 'get out of the lab' and validate their research ideas in the marketplace.
In 2018 – 2019 the ICURe pilot will continue to focus on research projects undertaken at all UK universities. The funding will support teams to validate whether there is a market for products or services that utilise their research, science or technology.
To date, the ICURe programme has been successfully completed by 174 research teams.
The programme will accept applications from teams based at all UK universities for Cohort 15. There are no restrictions upon which discipline, location of HE institution of the UK that can apply.
Applications for participation in the ICURe programme should be made by a team consisting of all the following individuals:
Early Career Researcher (ECR) / Entrepreneurial Lead (EL) with hands-on knowledge of the technology and the research results
Senior Researcher (Principal Investigator) who is leading the research activity
Technology Transfer Officer (TTO) with university responsibility for commercialising the research activity
Business Adviser who is familiar with the research activity and experience in the commercial marketplace
The closing date for applications is 16th November 2018.
For full details of eligibility, terms and application forms please visit the ICURe website.
If you require further information, contact the ICURE team on ICURE@soton.ac.uk.