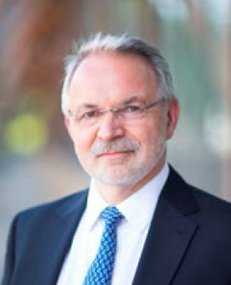 Professor Stuart Corbridge joined Durham University on 1 September 2015 from the London School of Economics and Political Science, where he served as Deputy Director and Provost.
The Vice-Chancellor and Warden was born in 1957 and mainly grew up in the West Midlands. He gained a place to study Geography at Sidney Sussex College, Cambridge University, in 1975 and graduated in 1978 with First Class Honours. He continued at Cambridge for his PhD, which was focused on the politics of ethnoregionalism in Jharkhand, India.
He has carried out field-based academic work in eastern India ever since. He has also worked extensively in that region for the UK's Department for International Development, including on public service delivery issues, joint forest management, participation and empowerment. His major publication (with Glyn Williams, Manoj Srivastava and Rene Veron, 2005) remains, Seeing the State: Governance and Governmentality in India.
Professor Corbridge began his academic career as a Lecturer in Geography at Huddersfield Polytechnic (now Huddersfield University) in 1981. He later moved to Royal Holloway and Bedford New College (University of London,) where he published his first book, Capitalist World Development, before moving shortly thereafter to the Maxwell School of Public Affairs at Syracuse University as an Associate Professor of Geography.
In 1988, Corbridge was appointed to a Lectureship in South Asian Geography at Cambridge University. He was also elected to a Fellowship at Sidney Sussex College. He remained at Cambridge for the next eleven years before taking up a post of Professor of International Studies at the University of Miami, USA and later a Chair in Geography at the London School of Economics. In 2006, Professor Corbridge moved from the Department of Geography at LSE to the (soon to become) Department of International Development, of which he was Head from 2007-2010.
Between 2010 and 2013, Corbridge served as Pro-Director for Research and External Relations at LSE, in which capacity he oversaw LSE's submission to the 2014 Research Excellence Framework and helped devise LSE's Research Incentives Policy. In September 2013, Corbridge was appointed as the first Deputy Director and Provost of LSE. Professor Corbridge led the working group that produced LSE's core (and compulsory) undergraduate course, LSE 100, and worked with senior colleagues to bring in LSE's New Academic Career (from 2013) and New Research Staff Career (from 2015). More generally, he led work at LSE to improve systems of academic recruitment, mentoring, review and reward.
Professor Corbridge remains a dedicated fan of Aston Villa Football Club, although his own footballing career ended almost ten years ago. He is also passionate about The Beatles, soul music, India, and trekking – particularly in the American West.