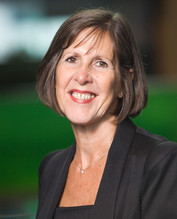 Professor Dame Janet Beer took up post as Vice-Chancellor of Oxford Brookes University in 2007 and in February 2015 become the Vice Chancellor of the University of Liverpool.
Professor Beer is the current Chair of the Higher Education Public Information Steering Group which has oversight of the National Student Survey. She is Chair of the Board of the Equality Challenge Unit. She is Vice-President of UUK, England and Northern Ireland, a Board member of UCAS, a Board member of NCUB, Chair of SPA, (Supporting Professionalism in Admissions), and a Board member of the British Council. In 2011 she was elected as a Visiting Fellow at Nuffield College.
Professor Beer has an established record of research in late 19thand early 20th century American literature and culture and contemporary Canadian women's writing. She has published widely in these fields and most recently completed a study of the late writing of Edith Wharton.