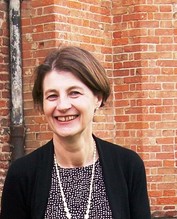 Professor Dinah Birch is Professor of English Literature and Pro-Vice-Chancellor for Research and Knowledge Exchange at the University of Liverpool.
Her role involves overseeing all matters relating to the development of the university's research and knowledge exchange ambitions and policies, both internally and externally. She represents the university's research interests within the Russell Group and the N8 Research Partnership.
Dinah has published widely on Victorian fiction and poetry, and on the work of the critic John Ruskin. Her books include Our Victorian Education (2007), and she is the general editor of the Oxford Companion to English Literature (7th ed., 2009).
She has recently published editions of Elizabeth Gaskell's Cranford (2011), Anthony Trollope's Can You Forgive Her? (2012) and Trollope's The Small House at Allington (2015) with Oxford University Press, and served as a member of the Man Booker Prize panel in 2012.