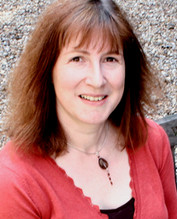 Professor Claire Warwick chairs the Research Committee at Durham University and is a member of Senate, the University Executive Committee, Academic Progression Committee and is in attendance at the Finance and General Purposes Committee.
Professor Claire Warwick MA MPhil PhD, studied Classics and English at the University of Cambridge, and was awarded her PhD in 1995.
After working in electronic publishing, for Chadwyck Healey, she took up a postdoctoral position at Oxford University, shared between the Faculty of English and the Humanities Computing Unit. She then moved to the University of Sheffield as a lecturer in the Department of Information Studies, in 1998. In 2002 she moved to UCL, as a lecturer in electronic communication and publishing, and was awarded a chair in Digital Humanities in 2011.
While at UCL she was Vice-Dean Research for the Faculty of Arts and Humanities from 2009-13; Director, then Co-Director of the Centre for Digital Humanities, from 2009-2012 and was Head of the Department of Information Studies from 2011-2013. She then became Graduate Tutor for the Faculty of Arts and Humanities, and Deputy Director and Head of Training of the London Arts and Humanities Partnership- an AHRC-funded Doctoral Training Partnership, with Kings College London, and the School of Advanced Study- from 2013-14.
Her research is concerned with the way that digital resources are used in the humanities and cultural heritage; in the use of social media in these areas; in reading behaviour in physical and digital spaces; and in the infrastructural context of Digital Humanities.
She has served on the Executive Council of the Association for Computing and the Humanities and was chair of the International Programme Committee for Digital Humanities 2009. She is also a member of the advisory board for the British Library's BL Labs initiative, and for CLARIN and DARIAH-DE and is the only British member of the Conseil Scientifique du Campus Condorcet in Paris.