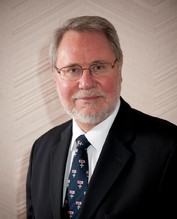 Professor Brink is the academic and executive head of the University of Newcastle, and serves on several Boards in Newcastle and the North East of England.
At national level he is the Co-Chair of the Equality Challenge Unit, a Board member of Universities UK, and serves on the Advisory Committee on Leadership, Governance and Management of the Higher Education Funding Council for England. Previously he served for four years on the Board of the Quality Assurance Agency.
Before taking up his position at Newcastle, Professor Brink was Rector and Vice-Chancellor of Stellenbosch University in South Africa, where he led a transformation agenda which attracted national and international attention, while at the same time positioning Stellenbosch as one of the top three universities in South Africa.
Earlier, he had served as Pro Vice-Chancellor (Research) at the University of Wollongong in Australia, Professor and Head of the Department of Mathematics and Applied Mathematics at the University of Cape Town, and Coordinator of Strategic Planning. Other positions include a Senior Research Fellowship at the Australian National University in the 1980s, a brief spell in industry in the USA, sabbatical and other leave periods at Oxford University, and intermittent visits to many other European universities.
He is a logician with a Cambridge PhD, an interdisciplinary DPhil, Master's degrees in philosophy and mathematics, and a Bachelor's degree in computer science. His research areas include mathematics, logic, philosophy and computer science, and he has published in all these fields. Before moving into management he held the prestigious "A"-rating of the National Research Foundation, which ranked him as one of South Africa's leading scientists.
In 2017,  Professor Chris Day will succeed Professor Brink as Vice-Chancellor.