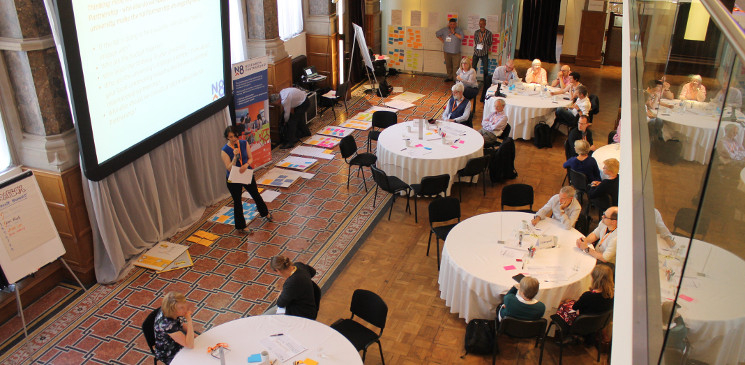 University leaders and researchers have come together to deepen the impact of the collaborative work of the N8 Research Partnership and to deliver a step change in its ambitions.
The N8 Advocates Day, held in Leeds, drew on expertise from across all N8 universities and all disciplines and provided a unique opportunity to debate the region's research strengths and opportunities for future collaboration.
Professor Koen Lamberts, chair of the N8 and Vice-Chancellor of the University of York, said: "This year is a crucial and exciting one for the N8 Research Partnership. 
"With the increased focus on Places as the foundation for productivity in the UK Government's Industrial Strategy and funders increasingly looking to support clusters and collaborations of research excellence, it has never been more important for the members of the N8 Research Partnership to come together and form powerful multidisciplinary research teams."
Representatives from each of the eight universities came together to identify ways for the N8 Research Partnership to most potently deliver the vision to be an exceptionally effective cluster of research, innovation, and training excellence, delivering benefits to the economy and communities in the North of England and beyond.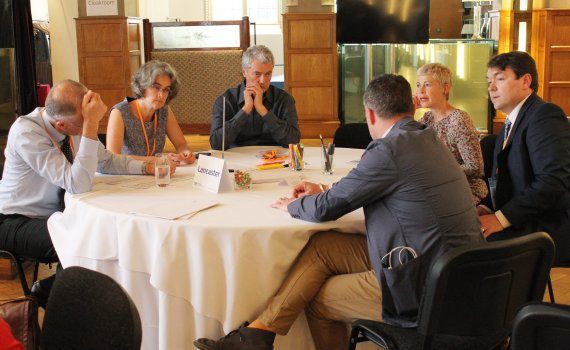 Prof Phil Taylor, head of school of engineering at Newcastle University and director of EPSRC national centre for energy systems integration, said: "We need this partnership to be seen as a high kudos well-resourced activity that can build critical mass, help with the North and its activities, build GDP and build highly skilled jobs and compete nationally and internationally.
"It's about turning the heads of government and industry, as well as big international corporations and funding bodies and make them realise that the north of England has a lot to offer and to make sure that we are the go to region in the UK for research, demonstration, impact and societal benefit".
Rachel Williams, Prof of Ophthalmic Bioengineering at the University of Liverpool and research lead of the Institute of Ageing and Chronic Disease, said that the stronger voice the collaboration gave could make a difference.
She said: "I think we have specific challenges in terms of the economic and social life in the North of England and I think that these challenges can be addressed much better by the universities in the North of England who are perhaps more knowledgeable about that."
Areas of discussion that emerged during the day included ageing population, transport, policing and energy.
Dr Annette Bramley, N8 director said: "What we would really like to do is use the critical mass we have in the N8 for more diverse, multi-disciplinary teams to enable us to tackle bigger challenges to compete with the best globally.  We can also use this to generate more impact more quickly for the benefit of the north's economy and communities, and beyond to the rest of the UK.
"We need to take all the fantastic advice and the richness of ideas from this day and use it to drive the N8 forward in line with the vision over the next five years. This is the start of the conversation and of a much broader engagement across the universities with the benefits of the N8 Research Partnership."