Scientists with great ideas for new Life Science start-ups will receive training and financial support, from the new North of England Life Science Accelerator.
The launch of the new £500,000 North of England Life Science Accelerator (NELSA) was announced at the fifth annual BioCap Conference held at Alderley Park Conference Centre in Cheshire.
The new initiative has been set-up by a group that features N8 Research Partnership along with the Alderley Park life science campus, which is part of the Manchester Science Partnerships, BioCity, Catapult Ventures, Alderley Park Ventures (APV), and the Northern Health Science Alliance (NHSA). The accelerator will be anchored at Alderley Park and aims to support new and early stage life science businesses in the North.
It is anticipated that seed funding will be provided for up to 10 early stage commercialisation projects for a maximum of 12 months in order to facilitate businesses in carrying out proof-of-concept research. Eligible businesses will also be provided with additional support to help them achieve rapid growth, such as workshops, coaching and access to highly experienced mentors and industry leaders, as well as full use of the world-class facilities and equipment at Alderley Park.
NELSA offers a powerful combination of support to help participants de-risk opportunities and achieve rapid growth through participation in BioCity's specialised business programmes, and access to highly experienced industry leaders, world class domain experts and mentors, to workshops, and coaching, as well as full use of the world-class facilities and equipment at Alderley Park.
Ned Wakeman, director of BioCity, which manages the BioHub at Alderley Park, said: "BioCity's programmes have already proven highly successful in supporting the creation and growth of successful life science companies. Joining forces with great innovation originating from within N8 Research partnership, combined with clinical access and validation from within NHSA, and funding will help promising life sciences businesses bring great ideas to commercial reality. Alderley Park is the logical base for the accelerator."
Claire Brown, investment manager at BioCity Group, which manages Alderley Park Ventures, said: "The quality of our universities means that there is a wealth of talent operating in the Northern region, producing world-class research, but without the right funding it is extremely difficult for spin-out companies to be formed and for this research to be commercialised. We believe the ecosystem we have here will help retain and attract the brightest life sciences talent."
Gareth King, life science partner at Catapult Ventures, said: "We're excited to be involved in this new initiative and the potential to invest in and help build more innovative life science businesses."
Dr Peter Simpson, director of the N8 Research Partnership, the collaborative body of the eight most research intensive universities in the North of England said:  "The translation of world-class basic research into new commercial opportunities and businesses is critical for Northern economic growth and resilience. I look forward to the great ideas and innovations from N8 universities being helped by this programme to become sustainable and flourishing life science businesses."
Eligible start-ups must work in the fields of life sciences and healthcare, including therapeutics, diagnostics, devices and digital. All applications to the Accelerator must be submitted by 31st January 2017. All applications will be assessed by an expert panel, with shortlisted applicants invited to a three-day bootcamp before the final selection.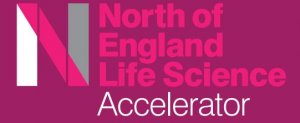 For more details, please visit: https://www.biocity.co.uk/accelerator