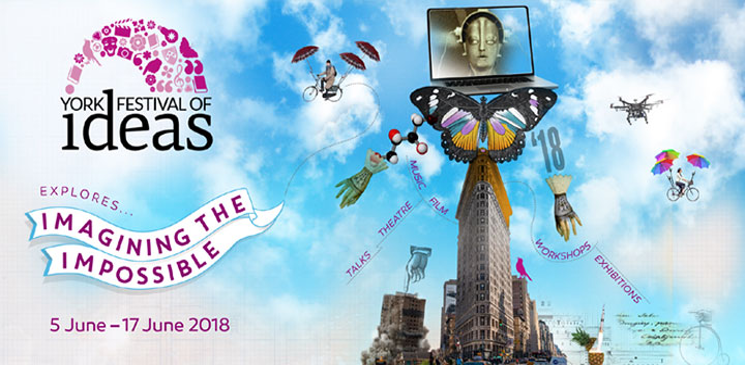 York Festival of Ideas 2018 will take place from 5 to 17 June under the banner of Imagining the Impossible. 
With mostly free events, including talks, performances and exhibitions, the Festival delivers events for all ages and interests.
On 8 June, the Focus Day focuses on The Future of UK Higher Education.
What are universities for? Who are they for? How do they enhance society? Our Focus Day, presented in collaboration with the UPP Foundation, takes an in-depth view of the value of UK universities, their place in the economy, university funding and the role of universities in post-Brexit Britain.
Expert speakers include Lord David Willetts, former Minister for Universities and Science; William Whyte, author of Redbrick;  Margaret Gardner, Vice-Chancellor of Monash University, Australia; Nicky Morgan MP, former Secretary of State for Education; and Amatey Doku, Vice President (Higher Education) of the National Union of Students.
For more information on the festival, click here.