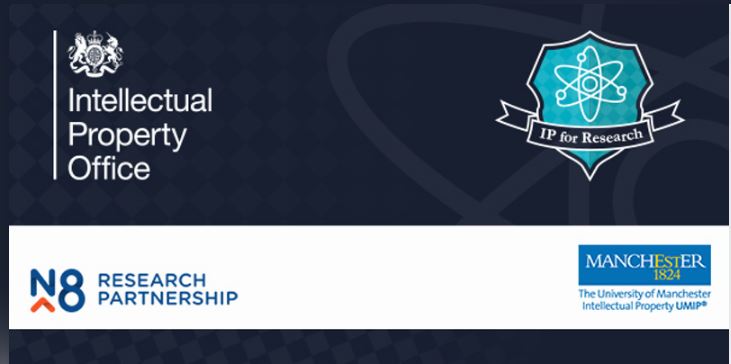 Tuesday 21st March 12:00 – 16:30.
The University of Manchester Innovation Centre (UMIC), Grafton Street, Manchester, M13 9NT.
Who? All PhD students and Early Career Researchers from across the N8 Partnership universities.
Can you take your research further? The Intellectual Property Office (IPO) has worked with The University of Manchester Intellectual Property (UMIP) and the N8 Research Partnership to develop a half-day session that provides an insight into the potential opportunities to maximise the impact of your research.
Knowledge exchange, commercialisation and collaboration present different pathways to realise impact but they also present different challenges.
This session will explain how to navigate the IP environment and provide real insights from those who have been through the highs and lows of the process.
The workshop will include:
·         Overview of IP rights and IP strategies delivered by the IPO and IP specialists HGF
·         The options available to translate your IP from research to impact
·         Case studies on managing research generated IP through the knowledge exchange and commercialisation process
·         A hands-on session to develop an IP strategy
·         A networking lunch