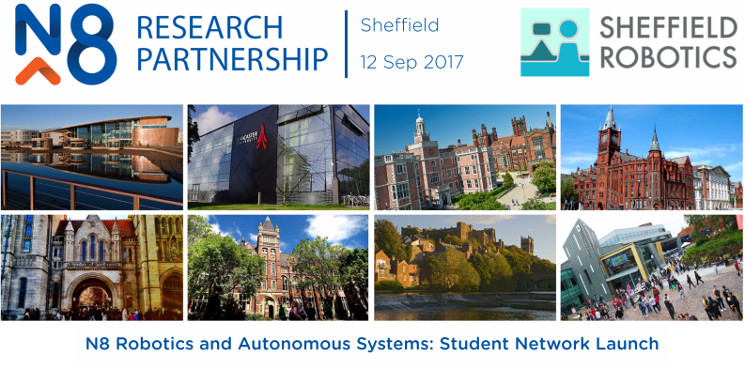 N8 invites you to submit a poster for display at the launching event of the N8-RAS Student Network.
12 September 2017
The University of Sheffield
The N8 Research Partnership is a collaboration of the eight most research intensive Universities in the North of England: Durham, Lancaster, Leeds, Liverpool, Manchester, Newcastle, Sheffield and York. Robotics and Autonomous Systems (RAS) has been recognised as one of the priority areas for the UK's economic growth and the N8 universities are already engaged in leading research in this area. As such, we would like to invite PhD students from all N8 universities to join us for the official launch of the N8-RAS Student.
This is a great opportunity to present your work in a friendly environment, meet students from other universities, and maybe even start new and exciting collaborative projects. In addition to presenting your work in poster format, a few students will also have the chance to give a short oral presentation in the Pecha Kucha 20×20 format, alongside talks from invited speakers.
To find out more about the event and submit your poster, please click here.