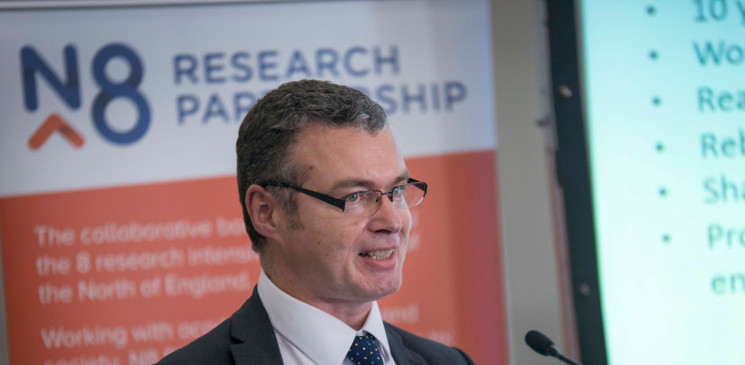 I am rapidly coming towards the end of my time directing the N8 Research Partnership. As I reflect on what has been a fantastic personal and professional experience, I want to share a few thoughts:
The North(ern Powerhouse)
My time at N8 has seen the Northern Powerhouse rise (and perhaps slightly fall) as a phrase and an idea, attracting passion and scepticism in equal measure. With Jim O'Neill and George Osborne in powerful positions in government, the North at first looked forward to generous government Powerhouse funding with eagerness. Now, with no senior Northern figure in a major government role, government's focus is more about Brexit than about the South-North productivity imbalance.
This means that the North is now responsible for its own success, not reliant on any benefactors in Whitehall.
And that could be a good thing.
The selection of a handful of fairly powerful Mayors goes hand in hand with deeper collaboration between a range of stakeholders whose passion and goal is Northern growth. I have enjoyed seeing closer collaboration developing between N8 and Business North, IPPR North, Northern Health Science Alliance, the 11 Northern LEPs, Transport for the North, Northern PowerWomen, Dept. for International Trade's Northern Powerhouse team, Innovate UK's Northern reps, and others.
A successful, resilient North will need to speak a loud, consistent message, and take charge of its own destiny, if it is to get the infrastructure, visibility and support that this fantastically vibrant region needs to fulfil its potential as an economic powerhouse – one benefitting the whole of the UK.
The Power of 8
To build a resurgent North, the research powerhouses of Northern academia must play a central part. The N8 universities deliver 119000 jobs and £12 billion to the regional economy. They bring an international reputation and world class research, including the excellent work happening in N8's Policing and AgriFood programmes. I have met gifted and insightful researchers, and passionate, visionary university leaders. These are not ivory towers divorced from 'real' Northerners – the N8 is a great asset that people should challenge, and help, to deliver transformation. The Advanced Manufacturing Research Centre in Yorkshire, ScienceCentral in the North East, the National Graphene Institute and Materials Innovation Factory in the North West, are examples of how research excellence is leading to investment in the North, which delivers a wide range of jobs.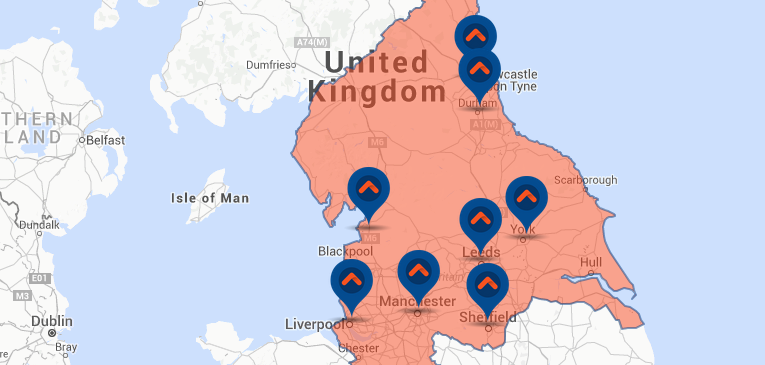 Where next for Northern Innovation?
Despite these great assets, the North does not get the share of UK research and innovation funding that would transform the economy. Are we'unfairly treated'?  We needn't sit around and feel frustrated, we can certainly change this situation.
With new funding sources emerging in government policy, such as the Industrial Strategy Challenge Fund, the North must argue and lobby more effectively for the role of 'Place' to take higher importance in funding decisions. And we must ensure the excellent research that is happening here gets promoted and supported.
Boosting the economy of the already overheated golden triangle of Cambridge, London, Oxford is not going to suffice as an effective long term national strategy. The North must present world class, visionary proposals to Whitehall, and ensure they are heard. This will need the North's university and business leaders to collaborate more effectively than ever. The N8 is one vehicle for ensuring well-coordinated proposals.
I sincerely hope that the future for N8 universities and the wider Northern business community is one of partnership, innovation, and continued progress with a common purpose.
Where next for me?
I am staying in the North, as Chief Scientific Officer for Medicines Discovery Catapult. This is a new nationally important centre for discovery of new medicines, headquartered in Alderley Park, Cheshire. This centre has the goal of stimulating the national, and Northern, drug discovery sector through new collaborative research and provision of world-class expertise and facilities. It is an exciting opportunity, both for me and indeed for our region and beyond.
If you have ideas or research you think that the Catapult could work with you on, please contact me (peter.simpson@md.catapult.org.uk).