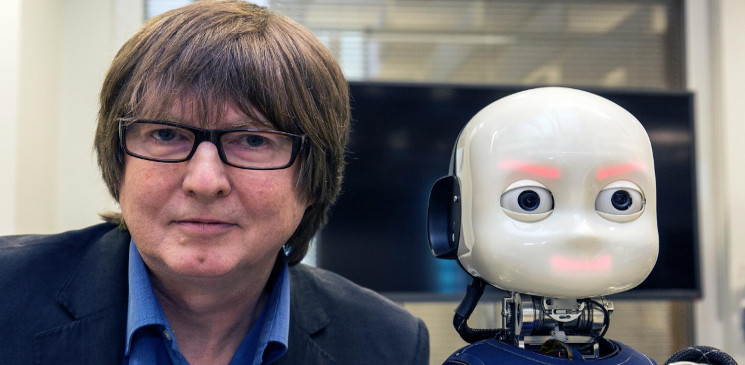 A  leading N8 academic expert has spoken about inventing robots that can be companions for a range of purposes, at a conference in Edinburgh.
Professor Tony Prescott of University of Sheffield, who leads N8's Robotics and Autonomous Systems community, was interviewed by BBC World Service's Tech Talk about his research into creating robots to be human companions.
Prof Prescott's team at Sheffield Robotics has created the 'pet companion' robot, which has been designed to look and have characteristics similar to a pet.
He said: "There are many people that would like a pet, but can't have one due to flat leases or having a disability that means you can't take a pet out for walks.
"We are trying to understand what it is about companion animals that give us health benefits such as lower risk of heart disease and improved mental health, to see if we can put some of those into a robot."
Professor Prescott was interviewed at European Robotics Forum 2017, where he led a N8 delegation who were highlighting the expertise and innovations from the North's Robotics academics. More than 800 robotics experts from across Europe attended the conference to network, source new funding and showcase their work.
His research is also focused on observing how humans will relate to the robotic companions and whether people will be able to form relationships to treat them as living beings.
N8 universities are deeply engaged in leading research in the field of Robotics and Autonomous Systems and all of the associated technologies that are needed to deliver solutions in the area.