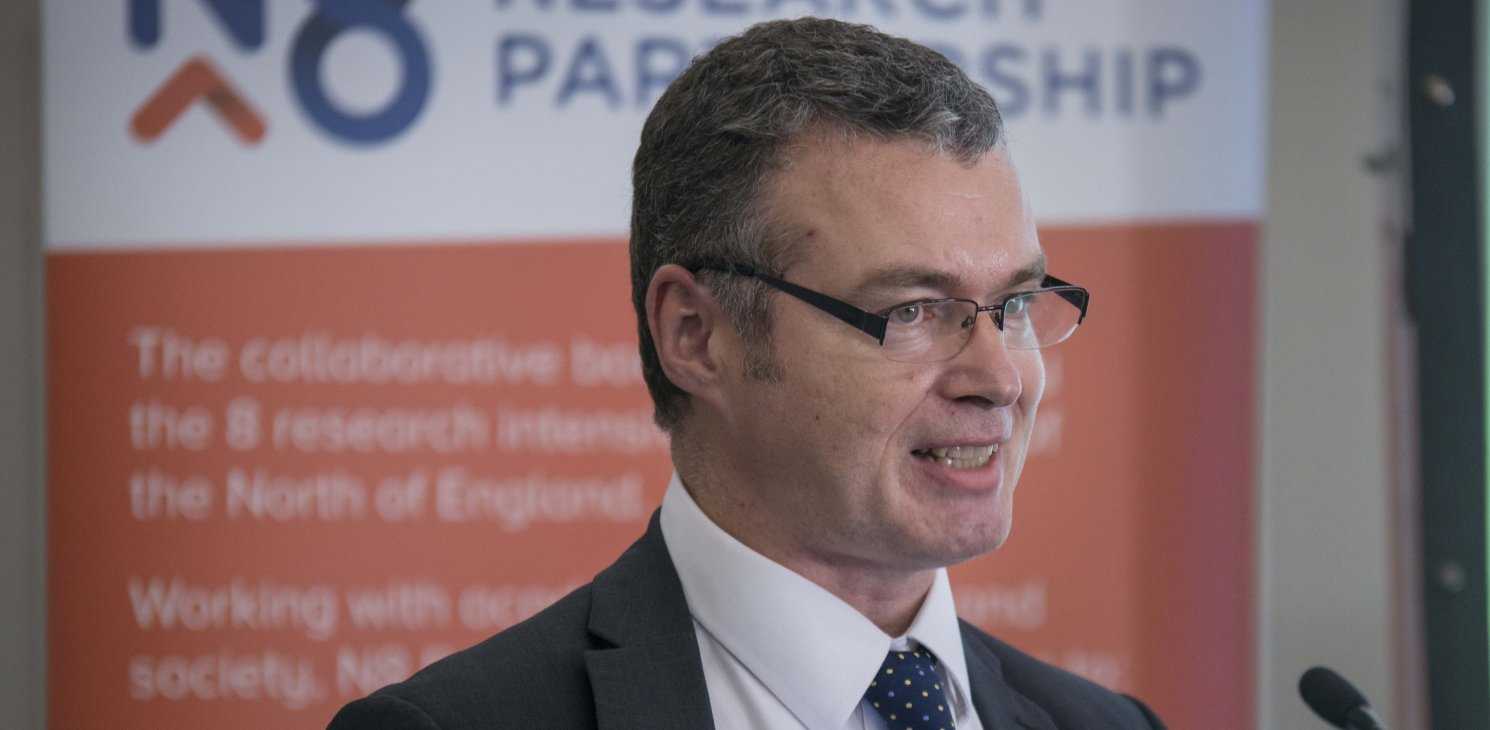 N8 Director Peter Simpson is speaking at the Universities UK (UUK) conference, The Future of Research in Higher Education, taking place at the Woburn House Centre in London, November 23.
The UUK conference will offer delegates from the diverse range of institutions in the UK the opportunity to examine the changing research landscape, in the context of research funding, research collaboration and Brexit.
Dr Simpson will address the conference on 'Pan-regional collaboration: delivering knowledge, innovation and growth', presenting evidence for the important roles of research intensive universities as anchors within a regional economy.
He said: "This event showcases current thinking in interdisciplinary research, and excellence in international and regional collaboration and showcases the fundamental roles that universities have economically, socially and culturally as anchor institutions in cities and regions.
"N8 as a collaborative body welcomes these insights. In my talk I am highlighting great examples of N8 university impact on the Northern economy through innovative, collaborative research programmes."
Also speaking is James Wilsdon, Professor of Research Policy, Department of Politics and Director of Impact and Engagement, Faculty of Social Sciences, University of Sheffield, who will discuss 'Factories of knowledge: why fund research in universities?'