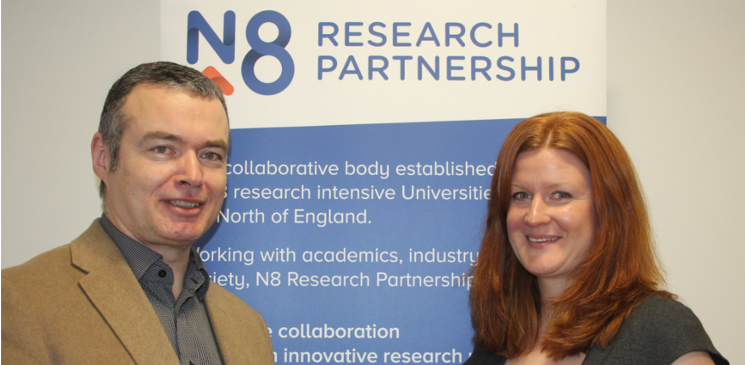 The N8 Research Partnership has announced the appointment of Laura Partridge as innovation & Engagement Manager.
Laura's role will see her building on existing N8 relationships with public and private sector organisations and with funders, and forging new ones inside and outside the N8 network. Her goal will be to further increase the impact of N8 within the North of England and nationally, establishing innovative collaborations between businesses and the N8 university partners.
Laura said:
"N8 has an excellent track record of building multidisciplinary partnerships across sectors. In my new role, I look forward to helping maximise the translational potential of the excellent research collaborations going on across northern universities, and to building strong partnerships with industry and public sector, across our focus areas."
N8's main areas of collaborative research include Urban and Community Transformation, and AgriFood. N8 seeks to pioneer new collaborations and engagement, develop programmes of world class interdisciplinary, translational research that deliver real world impact, and promote research capabilities within the North.
Laura has a decade's worth of experience working across the Higher Education Sector, in research impact and dissemination, and communication roles.
In her most recent role at Cities@Manchester, Laura worked to bring together research across multiple areas and engage with a range of global, national and local stakeholders.
Dr Peter Simpson, N8's Director, said:
"We are delighted to welcome Laura on board as Innovation & Engagement Manager. Her experience in working across multiple research areas, and developing engagement solutions that drive partnership, will make her a great addition to the N8 team."