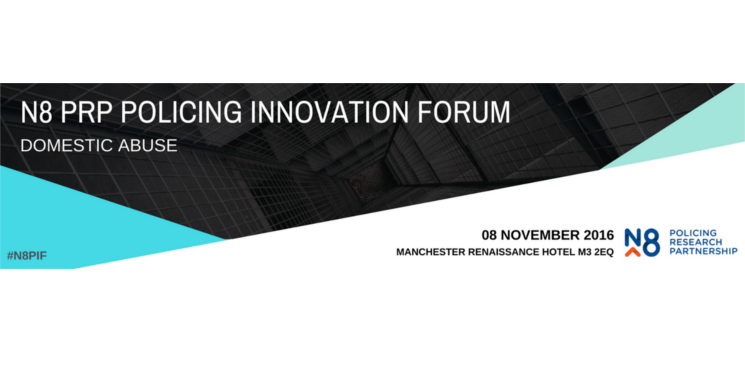 A blog by Professor Adam Crawford, Director of the N8 Policing Research Partnership.
---
On average, two women are killed by their current or former partner every week in the UK as a result of which (invariably) children lose their mother, a sibling loses their sister, a woman loses her life, at the hands of (in the main) male violence. And yet, this is just the tip of a much more extensive problem of abuse that can include a pattern of threats, humiliation and intimidation or coercive and controlling behaviour. The solitary yet interconnected nature of the harm caused ripples out across families, relationships and communities.
The N8 Policing Innovation Forum last month sought to focus on a pressing policing issue of considerable public concern and to challenge key stakeholders to think differently about the ways in which knowledge and research can best be deployed to foster outcomes that ensure benefits to victims and members of the public.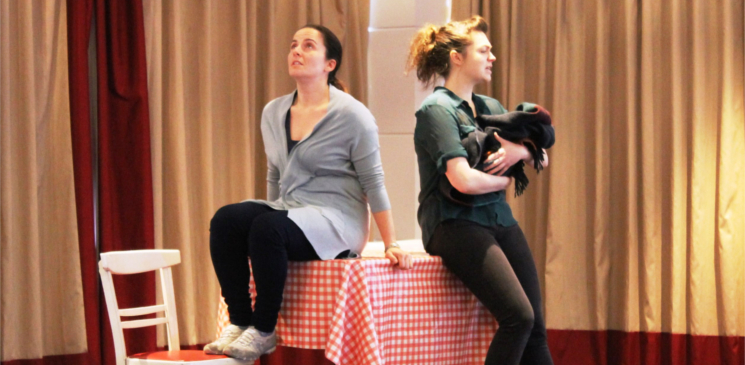 There is possibly no other greater priority issue in policing in which the application of research evidence into practice has proved to be so complex and obdurate as that of domestic abuse. As the various speakers echoed throughout the day, the widespread and everyday nature of the harm caused by domestic abuse demands collective action to address the institutional and cultural barriers that have stymied progress in this field thus far. This requires new ways of thinking about and responding to the issues, as well as novel ways of tackling and preventing the problems of coercive control and abuse. Whilst these are not issues on which there is always consensus nor is the research evidence unequivocally settled, nonetheless, there are considerable shared values and common priorities in terms of the desired outcomes of reducing harm and violence and supporting the most vulnerable.
As the conference consistently heard, there is widespread agreement that policing domestic abuse can and must be improved. So too, criminal and civil legal procedures and proceeding have a long road to travel to meet the needs of those who suffer and endure domestic abuse. Fostering dialogue, engagement and collaboration between key partners is vital in promoting effective solutions.  Furthermore, strengthening the evidence base upon which such changes and reforms are based also remains a pressing task.
The Policing Innovation Forum constitutes a dynamic 'engine' of innovation at the heart of the overall N8 PRP programme. Its aim is to spawn new synergies, identify novel research opportunities, stimulate knowledge exchange and drive innovation. This demands doing things differently in ways that respond to the challenges of knowledge generation and its application in the face of societal change. The 'Domestic Abuse' conference in Manchester sought to do – and I believe ably succeeded in doing – all of the following:
'Get the right people in the room'. This means forging conversations not only within the police but also with key partner organisations in the public, voluntary, civil society and private sectors. We were fortunate enough to have leading national figures in the field of domestic abuse – including Vera Baird, Zoe Billingham, Ron Hogg and others – alongside front-line practitioners from diverse organisations such as Manchester Women's Aid, Public Health Wales, Leeds City Council, Cambridgeshire County Council, AOPM and Open Clasp theatre group.
Creating a research informed conversation by highlighting the existing evidence base and prompting questions about the gaps in knowledge and the agendas for future research. The conference profited from the input of key researchers and practitioners working to develop and apply the evidence base and research knowledge – including leading figures in the field of domestic abuse like Professors Betsy Stanko and Nicole Westmarland.
'Doing things differently' by taking professionals outside of their usual formats or comfort zones. We were privileged to benefit from the excellent performance by the Open Clasp Theatre Company of their powerful, moving and poignant play 'Rattlesnake'.
Building new alliances and synergies by bringing people together and creating the conditions for new partnerships, networks and collaborations to develop. We were pleased to launch the latest call for N8 PRP 'small grants' the aim of which is to foster co-produced pilot research that is scalable, involving collaborations between researchers and practitioners. The N8 PRP philosophy is that policing professionals need to become knowledge producers as well as evidence users.
The collaborative benefits that derive from events like this Innovation Forum on Domestic Abuse are that they can help identify and enable 'problem-oriented' approaches that can produce real-life difference at the front-line. They afford opportunities through which we can begin to develop innovative practices, transform cultures and change the ways in which research evidence is produced, valued and applied. It is hoped that the vital conversations and work begun in Manchester in November can be built upon over the coming months and years.
Save