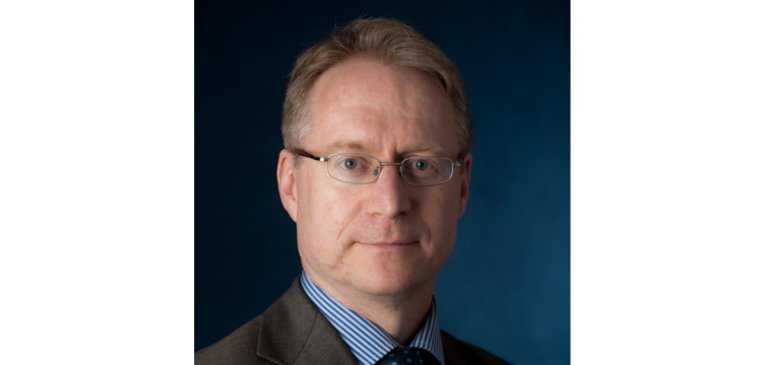 Newcastle University's Professor Nick Wright is to remain as Chair of the N8 Executive Management Group. Although he was due to stand down at the end of last year Nick was asked by all N8 Pro-Vice-Chancellors of Research to continue for a further year until December 2016. Here we find out more about his role and Nick's own career background:
"The N8 has made excellent progress since our founding and I am very excited about our plans for 2016. We are addressing real world problems that range from food production and distribution, to the future of policing, to advanced manufacturing. What N8 is doing is right at the heart of solving these problems and ensuring British academia and industry remains amongst the best in the world." explains Nick.
Hailing from Colchester, Essex, Prof Wright holds his undergraduate degree in physics at University of Edinburgh as a seminal moment in his life:
"It really changed my life. Like many people, going to university wasn't common in my family until recently and the experience exposed me to things that I doubt I would have encountered otherwise. I believe that this is still true for many students today and that the full experience at a good university is unbeatable."
Nick's passion for discovery, perhaps a remnant of his childhood explorer dreams, is a strong theme in his career:
"I was lucky enough to do my PhD at the Daresbury synchrotron and to experience first-hand the thrill of finding out something fundamental. It was [amazing] to walk home in the early hours of the morning after a long experiment knowing that you were one of the few people alive who knew about a particular property of important materials such as silicon."
He cites the physicist Paul Dirac as an inspiration, describing him as the "author of the most elegant book on physics ever written" in The Principles of Quantum Mechanics.
Nick is a passionate advocate of collaboration holding that: "whilst researchers will always need to and enjoy working on their own, there can be real gains from working together – particularly in collaborating with those outside of academia or with other disciplines."
His role as Chair of the N8 Executive Management Group is to guide strategy and develop new ideas for research themes and collaboration amongst the PVCs for Research from the eight universities. He joined Newcastle University in 1994 and is currently Pro-Vice Chancellor for Research and Innovation and a member of the School of Electrical and Electronic Engineering.
The 51-year-old worked extensively in and with industry through his career in the US, Asia and the UK. He has widespread experience of advanced technology and has developed significant new product platforms for a wide range of international companies across a number of industrial sectors.
Sir Alan Langlands, Chair of N8 Research Partnership's Board and Vice-Chancellor of University of Leeds, said:
"We are delighted to retain Nick as Chair of the N8 Executive Management Group. Nick's experience in bringing industry and academia together has made him an excellent leader in the programme. His calm and authoritative leadership has proved a huge strength for N8 and he will provide important continuity moving forward."