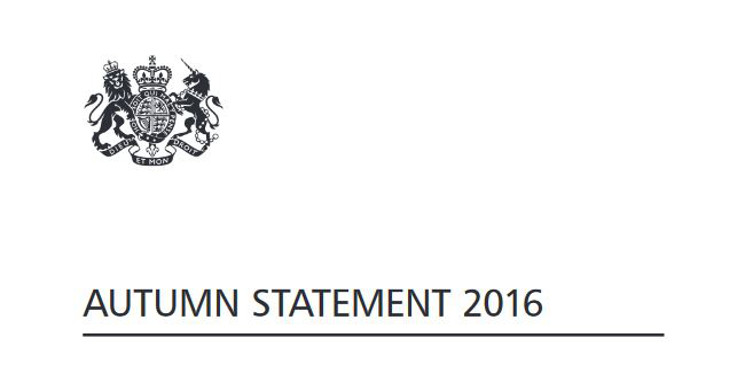 Government pledges to work with N8 around enterprise and innovation proposals.
The N8 has welcomed the Chancellor of the Exchequer's announcement of four Science and Innovation Audits (SIAs) involving N8 universities, which will highlight Northern strengths in key sectors of the economy.
Four of the eight audits in this second wave announced by Philip Hammond in his inaugural Autumn Statement have been developed by N8 Universities and other Northern universities working in close partnerships with Local Enterprise Partnerships (LEPs).
The themes of these audits align closely with the Northern Powerhouse Independent Economic Review published earlier in the year, which identified key Northern capabilities in Energy, Digital, Health Innovation, and Advanced Manufacturing that could provide the foundations for closing gaps in productivity, generating new jobs and enhancing global competitiveness.
The SIA for Offshore Technologies is led by Newcastle University with a range of partners across the North and beyond. This audit will cover the Offshore capabilities three major Northern ports on the rivers Humber, Mersey and Tyne.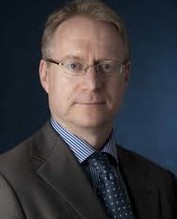 Professor Nick Wright, Pro-VC for Research and Innovation, Newcastle University, said: "Our ambition is to develop the UK as a global leader in innovation in offshore energy, sustainably reducing the cost of energy across infrastructure design and supply.
"This audit will focus on the offshore energy sector and related innovation areas across the marine economy, drawing together evidence on research and innovation capabilities throughout the UK to identify opportunities for economic and scientific benefits.
"It will also assess how Northern England and Scotland can transform from an implementation hub for imported offshore wind energy technology to a major export hub for UK manufacturing and services in this sector. It will also inform how, in the future, we can transform current expertise in oil and gas into a proactive export-led sustainable ocean technologies approach."
The University of York has been asked by the government to lead a consortium of universities, research establishments, Local Enterprise Partnerships and industry to carry out a comprehensive audit of the bio-economy of the North of England.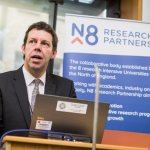 Professor Koen Lamberts, the University of York's Vice-Chancellor said: "The University of York has a proven track record in facilitating world-class research and innovation in the bio-renewables sector.
"It is vital we maximise the region's potential as we look to deliver an integrated and innovative bio-economy, able to compete in the multi-trillion pound global market for sustainable food, feed, chemicals, and fuels.
"We believe the audit will help accelerate economic output and employment across the region by increasing sustainability across multiple industry sectors."
A SIA led by the University of Liverpool and the Liverpool City Region LEP highlights regional strengths in Materials Chemistry, Infectious Diseases, and High Performance Computing and Cognitive Computing.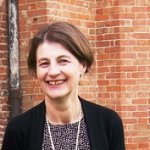 Professor Dinah Birch, Pro-VC for Research and Impact, University of Liverpool, said: "The Science and Innovation Audit will help us to define the most effective ways of maximising the benefits from our scientific capabilities in infection, materials chemistry and high performance / cognitive computing.
"The University of Liverpool is looking forward to working with our partners in identifying the collaborations, investments and interventions that will increase productivity and innovation in the Liverpool City Region and beyond."
John Whaling, Innovation & Strategic Investment Lead at the Liverpool City Region (LCR) LEP, said: "What makes this particularly exciting are the potential tangible outcomes from the high level of direct private sector involvement in the process –  e.g. by Unilever, IBM, and Seqiris – plus the close collaboration with research institutions, LEPs, and other industry associations across the N8 area and beyond".
Finally, a SIA highlighting the UK's Medical Technology strengths is to be led by the University of Leeds. Professor John Fisher said: "We are uniquely placed to carry out this audit. The Leeds City Region is the largest regional economy and academic base outside of London and has established a world-leading concentration of excellence in research and innovation in medical technologies.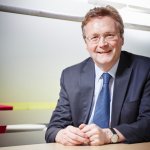 "Leeds City Region hosts 16 national centres of excellence in research and innovation in medical technology. Our expertise will allow us to investigate how the UK can reach its full potential in the sector, which in 2015 had a global market value of £370bn."
Director, Dr Peter Simpson, said: "The North of England has a fantastic research base, strong business-university interactions, and a growing economic vibrancy.
"The recent publication of Wave 1 Science and Innovation Audit reports provided ample evidence for strong advanced materials, advanced manufacturing, and health innovation assets and capability across Greater Manchester, East Cheshire, Sheffield City Region, and Lancaster.
"The N8 welcomes this excellent opportunity for the expansion of the Science & Innovation Audit evidence base that underpins Northern economic potential."
"These Wave 2 announcements see the government recognising additional important hotspots in the primary areas of Northern economic opportunity. The SIAs will strengthen the evidence of regional capabilities in Health Innovation within Bio-economy, MedTech, and Infectious Disease; in Energy through the Offshore Technologies and Bio-economy audits; in Advanced Manufacturing & Materials through the analysis of Materials Chemistry strengths; and in Digital through analysing capabilities in High Performance and Cognitive Computing."
In delivering his first financial statement today, Chancellor Philip Hammond also said that the government intends to work with the N8 to advance proposals around enterprise and innovation.
The statement said:  "The N8 universities, Durham, Lancaster, Leeds, Liverpool, Manchester, Newcastle, Sheffield and York, have proposed a programme of support for start-up and scale-up businesses in the North, and the creation of a network of Urban Transformation Centres to translate research excellence into direct action. The government will work with the N8 universities to explore these proposals further, including whether and how this additional government funding could support delivery of these ideas."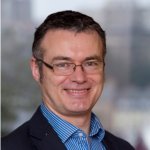 Dr Simpson added: "Innovation and Entrepreneurship can play key roles in realising a new and resilient Northern economy.
"N8 is delighted that this has been recognised by the Chancellor, and we look forward to working closely with the government on detailed proposals to advance the North's capacity and capabilities in Innovation, Entrepreneurship and Enterprise skills."